Making Our Voices Heard
We make our voices heard as loud as we can. We visit lawmakers in Albany, telling them we vote and we have a message. We have been able to
keep the legislators from making some budget cuts by telling them our personal stories.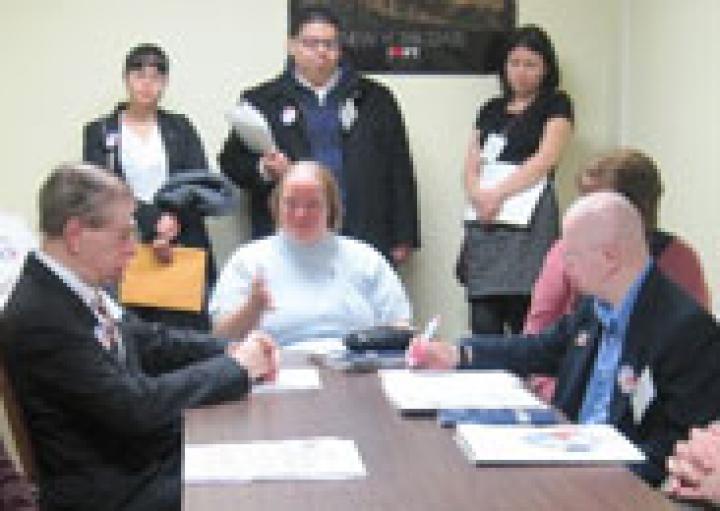 We advocate by going in the community and showing people our abilities. We've volunteered at the New York League for Early Learning's Harry Gordon School to work with children with disabilities and serve as role models.
We show community members that people with disabilities have a place in the community and can be leaders in the community. We volunteer at Blythedale Children's Hospital, go holiday caroling at group homes for individuals with more severe disabilities, provide peer leadership and support of some of those individuals, and helped with Haiti relief efforts.
This Is how you can make a difference: Show that You can make a difference and give back to the people who don't know or are unable to advocate for themselves.