A welcome letter from iHOPE's principal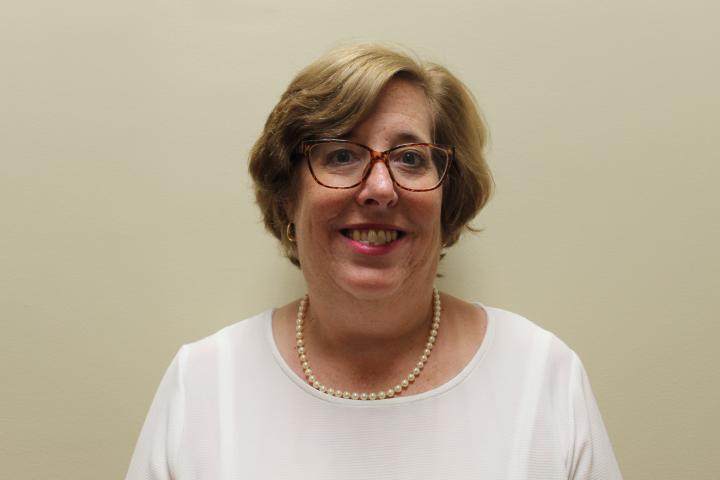 My name is Karen Tumulty and I am thrilled to be joining The International Academy of Hope as the school's new Principal. I come to iHOPE with over 30 years of experience in specialized education and school administration—most recently at the Roosevelt Children's Center at The New York Early Learning League.
What an exciting time to join iHOPE! I know the 2018 academic year was full of change, but change opens the door for opportunities and growth. Walking through the halls, I'm impressed by how each classroom is engineered to enhance the students' physical, cognitive, and academic development, and maximize their potential. I've been working with key staff members, such as Mayra Diaz and Courtney Nelson, to better understand how to support the staff and ensure a positive and constructive learning environment for all our students. We are committed to investing in technology to enhance classroom learning and physical development as well as augment student-specific communication efforts. Visual and other arts programs will also play an important role in helping the students express themselves and learn this year.
In my first weeks, I've had the privilege of experiencing what it's like to be a part of this collaborative community. I'm excited to meet all 44 students this fall! It's a privilege to meet and get to know the new faces and become re-acquainted with the returning students. The year is already full of potential and I'm excited to cheer for each milestone and encourage students and staff to keep challenging themselves.
If you have any questions or feedback you want to share, I am always available to you. I strongly believe in transparency and fostering strong relationships with our students' families. Please reach out to me at 646-813-1059 or at ktumulty [at] ihopenyc.org at any time. I look forward to getting to know each and every one of you and your children during this school year!
Sincerely,
Karen Tumulty
Principal
---
Mi nombre es Karen Tumulty y estoy encantada de unirme al International Academy of Hope como la nueva directora de la escuela. Vengo a iHOPE con más de 30 años de experiencia en educación especializada y administración escolar, más recientemente en el Roosevelt Children's Center en The New York Early Learning League.
¡Qué tiempo tan emocionante para unirse a iHOPE! Sé que el año académico 2018 estuvo lleno de cambios, pero el cambio abre la puerta a oportunidades y crecimiento. Caminando por los pasillos, estoy impresionado por cómo cada uno de las aulas están diseñadas para mejorar el desarrollo físico, cognitivo y académico de los estudiantes, y maximizar su potencial. He estado trabajando con miembros de la administracion, como Mayra Diaz y Courtney Nelson, para comprender mejor cómo apoyar al personal y garantizar un resultado positivo y un ambiente constructivo de aprendizaje para todos nuestros estudiantes. Estamos comprometidos a invertir en tecnología para mejorar el aprendizaje en el aula y el desarrollo físico, así como aumentar el esfuerzo de la comunicación específica del alumno. Los programas visuales y de otras artes también tendra un lugar importante para ayudar a los estudiantes a expresarse y aprenden este año.
En mis primeras semanas, tuve el privilegio de entender lo que es ser parte de esta
comunidad colaborativa. ¡Estoy emocionado de conocer a los 44 estudiantes este otoño! Es un privilegio conocer los nuevos estudiantes y familiarizarme con estudiantes que han regresado. El año ya está lleno de potencial y estoy emocionada en celebrar cada etapa y animar a los estudiantes y al personal a seguir desafiándose.
Si tiene alguna pregunta o comentario que quiera compartir, siempre estoy disponible para usted. Yo creo firmemente en transparencia y fomentando relaciones sólidas con las familias de nuestros estudiantes. Por favor, póngase en contacto conmigo en 646-813-1059 o al ktumulty [at] ihopenyc.org en cualquier momento. Espero conocer cada uno de ustedes y sus hijos durante este año escolar!
Karen Tumulty
Principal