DSP Recognition Week 2018 Highlight: Justine Ortiz's Story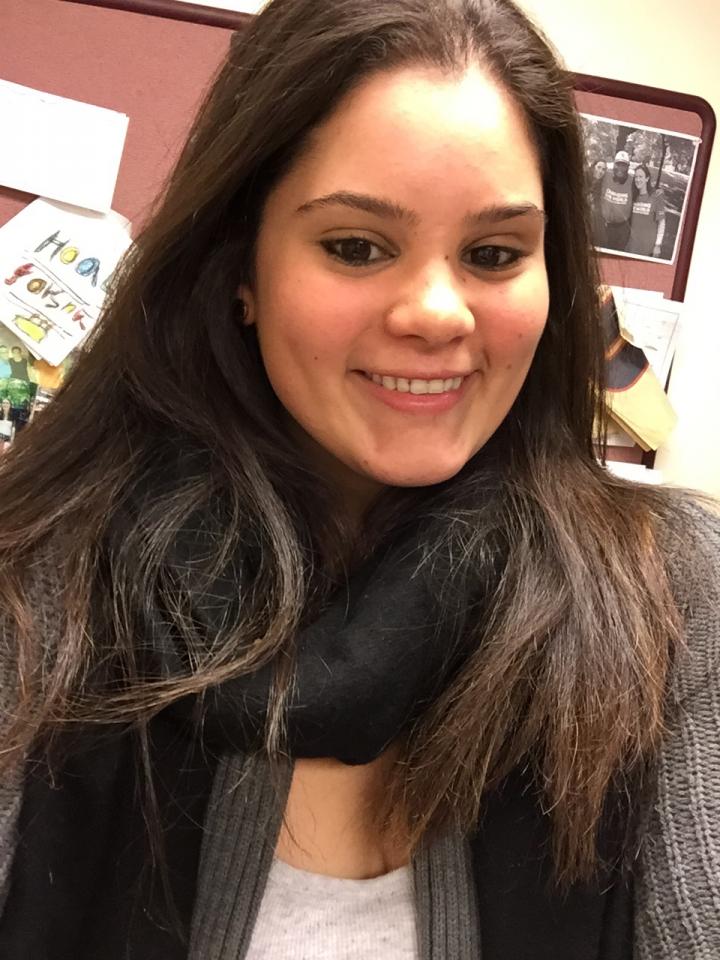 Justine Ortiz has been a dedicated employee at YAI for five years. During this time, she has shown tremendous growth, professionally and personally. She started her employment as a DSP in a Day Hab program in Manhattan. A fierce advocate, Justine is always looking out for the people she supports and loves the community inclusion aspect of her job. She is constantly on the go, securing volunteer sites in the community for not only her group but others as well. Justine moved to a smaller Day Hab program when her program relocated, and she took a leadership role there right away. For example, she saw the need for a bullying program and worked with a co-worker to develop materials to help participants understand how to treat friends and basic professional work skills. This was a successful program and one that was loved by all. 
Justine is currently a DSP in YAI's Manhattan Community Based program. She created this group on her own by talking to people she supports and their families, helping them embrace the idea of being in the community for the day and increasing community skills. Once she had five people identified, she developed community volunteer sites that were interesting to the people in her group. Justine faced a behavioral challenge early on with one of the men in the group. She did not give up, instead she worked closely with the man and his family to identify ways to encourage his success (altered schedule, days off, preferred activities for the absence of target behaviors, etc.). While many staff in the community may have given up, Justine does not take no for an answer. 
Over the past several months, Justine has taken her person-centered approach even further by listening to the people she supports and creating daily/weekly schedules that are fun and stimulating for all. In addition, she advocates for people receiving services to be treated fairly at job sites, to have equal opportunities in their communities, and for her groups to have strong supportive relationships with friends and family. Her supervisor believes she is the liaison between the day hab program and families, as she is the only agency person that families see on a constant basis. Outside of her work at YAI, she is currently enrolled in law school to be a mental health advocate.