How to Best Support Self Advocates
A great part of my job at YAI has been collaborating with, supporting, and learning from the many people who are self advocates. This opportunity has not only enriched my professional and personal world, but it has also provided me with the opportunity to challenge and question myself in ways that have only enhanced my learning about people and myself.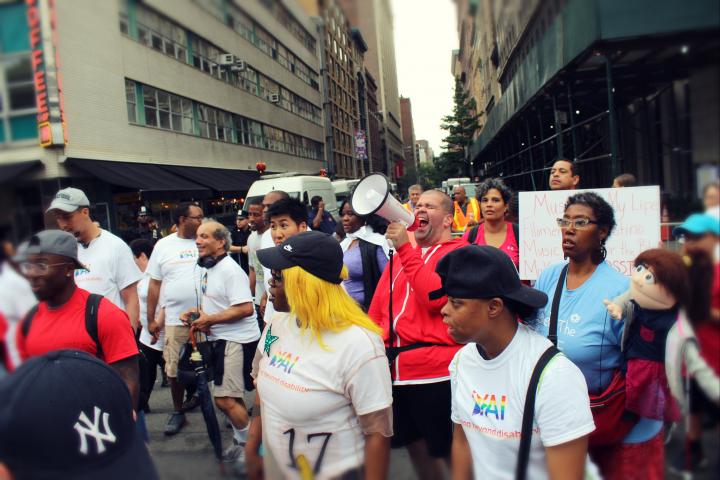 When involved in supporting a person who is a self advocate I try very hard to "not take away their power." This is easy sometimes but very challenging at other times. Part of what contributes to the challenge for me is my own tendency to want to "make things better and to solve the problem."     
The other contributor to the challenge is often the self advocate (aka, the person who has the disability).
People with disabilities have been "taught" and have "learned" throughout the various stages and experiences of their lives to look toward "others" (non-disabled and well intentioned people like parents, family members, teachers, social workers, etc.) for confirmation or direction. This plays out in some subtle and not-so-subtle ways when they and "staff support people" are involved in activities of self-advocacy, either on an individual or group basis. The challenges exist for both; the person with the disability and the support staff.
Following are some tips that may be of help when providing support to a person with a disability:  
Be present. Be sure that you have the time and can clearly focus when you are responding to a request for help or support or when you offer help or support. If you try to listen to, assist, or support someone when you are preoccupied with other things, it will not feel good to the person and you will also not feel good. It is much better to let a person know that you want to listen or help, but that you want to do so when you can give them the time and attention that they deserve. Make a time that works for you both.    
Listen and reflect, rather than go into "solution" mode and immediately give ideas and suggestions. Reflection gives the support person permission and time to think about the best way to respond that will facilitate self-advocacy. It also reinforces in a natural way to the self-advocate that possible answers and solutions are not so easy and that everyone needs time to think, including support staff. 
Emphasize and use any natural opportunity to demonstrate that we all make mistakes and that learning from our mistakes is sometimes very powerful and long-lasting. 
Apologize for your mistakes, especially when you may have overstepped your bounds in the level of your involvement in the resolution of the problem. 
Emphasize the importance of "trying something". It is as valuable (and sometimes more valuable) to attempt solutions rather than to agonize over and expect to automatically have the "right" or "perfect" solution to an issue. 
Look toward others (e.g. other self advocates, peers, a supervisor, etc.) to assist in the balancing of "dignity of risk" and any concerns of liability/safety as it relates to the person with the disability and your support of the person's self-advocacy. 
Remember, what is most exciting (and what is a marker of success) about supporting a person with a disability is the opportunity to assist in their not needing the help from you or someone else as much as before.