Learning a Thing or Two From the Guys
Music, snacks and good company. That's all our residents from YAI's Mamaroneck and Wagner group homes need to have a good time. Why wait for the weekend to have a party? Our fun and energetic guys and gals have found a way to turn an ordinary Thursday night into a party for everyone to enjoy. Once a month, the Mamaroneck Residence is a house filled with laughter, dancing and the music of Michael Jackson, Beyonce, Sean Paul and songs from "Grease."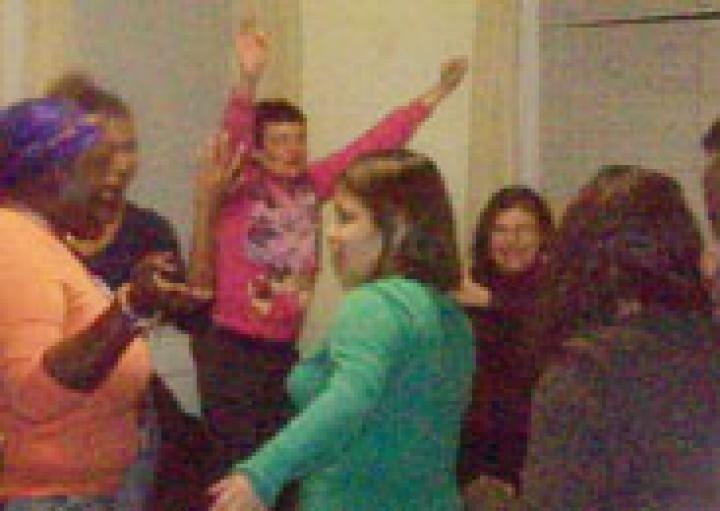 One night last November staff from both homes decided to provide residents with a small get-together after dinner, which would allow everyone an opportunity to socialize. The snacks were simple -- chips, pretzels and beverages. Music came from an iPod with simple speakers. The residents and staff turned this simple get-together into a real party, where everyone gets up and showcases their best moves. From "Thriller" to "Grease Lightning," the residents even showed some of us staff a thing or two about having fun.
Kacey Torpey, my colleague at Mamaroneck, couldn't get over our recent gathering. "Seeing them form a conga line through the house was definitely unexpected," she told me.
It was hard for me not to smile the entire time. Working with these individuals on a daily basis makes them a large part of my life. (I'm sure others share my sentiment.) They definitely hold a special place in my heart. Seeing them smiling, dancing and having fun is extremely rewarding.
All of the staff played a huge role in turning the Thursday night house-party into a monthly event. Without their energy, enthusiasm and positive attitudes, the night could never have been so successful.
The biggest lesson from this entire experience is that we should never underestimate the power of "simple." We were able to see first-hand how something "simple" could have such a profound effect. It is wonderful to organize and coordinate events on a large sale for everyone to enjoy, but sometimes, it really are the little things we get to do that make a remarkable difference.