Modern Solutions for Age-Old Disability Problems
Today, people that are faced with disabilities or mobility limitations have a number of accessibility options available to help empower them to overcome daily challenges.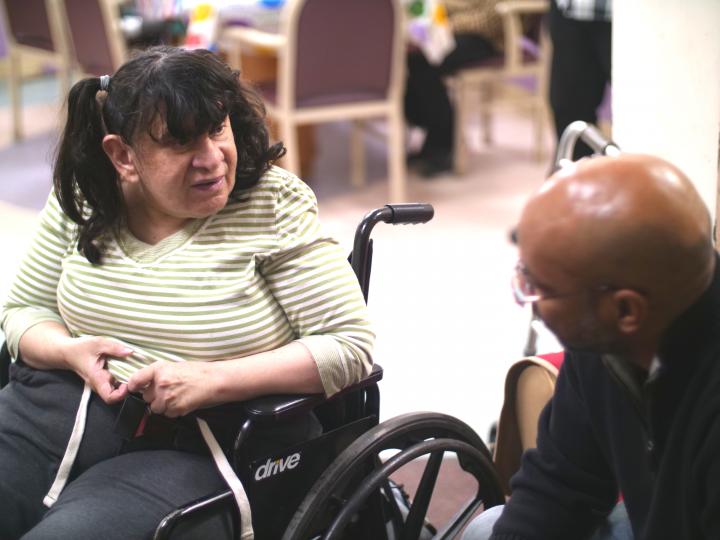 For those in wheelchairs, navigating to and around the inside of a home can be especially difficult, but modern technology has come a long way in addressing these issues. New incline platform lifts allow wheelchair owners to roll directly into a lift and secure the chair before gliding up or down a staircase safely and effortlessly.
Vertical platform lifts now help minimize the amount of real estate needed for wheelchair ramps leading up to front porches and entryway doors and allow for a wheelchair to travel in an elevator-like unit from one floor to another.
Modern aluminum wheelchair ramps offer rust-free, durable and relatively simple solutions for homes with porches or decks and where there is sufficient real estate available. As an added benefit, because many municipalities consider aluminum wheelchair ramps to be temporary in nature, permits are not required which helps to streamline the construction and minimize costs which often make wheelchair ramps cost a fraction of a more complex platform lift. 
When it comes time to travel long distances and transport a wheelchair, engineers have designed wheelchair and scooter lifts that fit just about every make, model and size of chair and scooter. There are now also lift solutions available to fit not just the traditional full size van; but newer wheelchair and scooter lift options fit regular sedans, pick-ups, SUVs and even small economy size vehicles.  With so many options available, just about any vehicle and wheelchair or scooter combination can be paired for road trips.
For those with walkers and braces, or finding it difficult to navigate staircases simply because of age or fatigue, there are a number of new stairlift designs that can fit just about any staircase design, location or situation.
Straight staircases are easily overcome with modern quiet, durable and narrower stairlifts than older models and now operate on rechargeable battery power and have multiple call buttons for homes with more than one passenger. In more complex staircases, custom engineering solutions are available to take into account curves, and arcs and even to enable the stairlift to sit in next to an adjacent wall for ease of entering and exiting or simply for aesthetic purposes.
For everything from automated door openers with remote controls and hydraulic designed pool lifts to remote controlled dumbwaiters for transporting goods from one floor to another to simplify daily activities, those that are challenged with mobility-related issues no longer need to suffer quietly. Science and technology are being brought together today by a greater number of companies to help remedy residential and commercial desires and regulations for greater access for all.
In order to find a solution that fits your needs, contact a local expert to see what they can do to help you. For those in the New York, New Jersey and Pennsylvania area, feel free to contact Freedom Access Homes in East Brunswick, NJ at 732.540.7267 for a free consultation.