Tiffany Pendola: iHOPE's New Leader Hits the Ground Running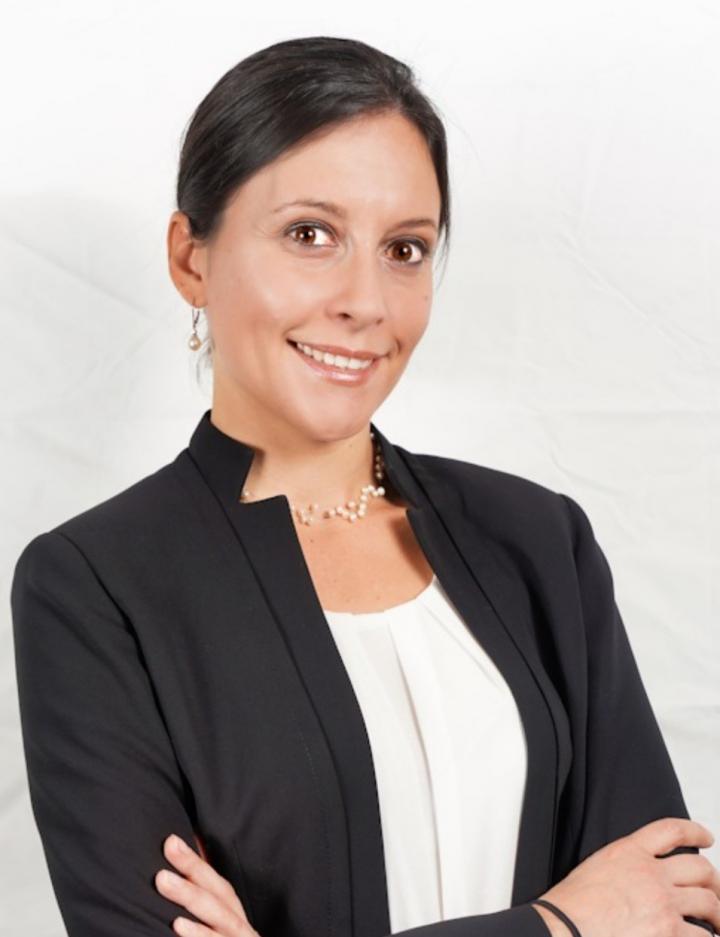 The International Academy of Hope (iHOPE) has had a clear and unique vision ever since it was founded in 2013. With a remit to educate young people with traumatic brain injuries and other brain-based disorders, iHOPE offers one of the nation's only curricula designed to optimize the latest expertise in educating people with brain injuries. When iHOPE, which became part of the YAI network in 2018, faced the back-to-back nightmares of the coronavirus pandemic a few short weeks after the untimely passing of beloved Principal Karen Tumulty, the school felt as if luck was not on its side. 
Enter Tiffany Pendola. Pendola, who joined the school as Principal in November, is navigating the pandemic, getting to know hundreds of students, staff, and family members, all while adapting to a new role at a highly specialized school.
 And she's not wasting any time getting started.
Despite the unique challenges of starting a demanding role in the midst of a pandemic, Pendola didn't hesitate. With more than 15 years of experience in education, Pendola was ready to dive in on Day One.  
"I already knew what I was going to face," Pendola said. "We're never going to be one hundred percent of where we want to be during COVID." She said that the greatest challenge during the pandemic is not being able to get much face-to-face time with the students, but she is committed to finding what's special about each one. iHOPE is offering a blended learning model in addition to a fully remote option for those families who prefer it. "We're in constant communication with the parents." 
In addition to fostering a strong sense of community, Pendola is eager to further integrate STEM into the iHOPE curricula. "STEM emphasizes the tried-and-true scientific method. It's about getting the students to think in different way," Pendola said. "While continuing to provide high quality therapies, our plan is to offer academic instruction that ensures our students have a quality education that not only meets their needs but exceeds what is expected. We're going to be working collaboratively on strengthening our curriculum to align mathematics and literacy, as well as our science and social studies pieces."  
Pendola's vision goes beyond the four walls of the classroom and entails iHOPE becoming a thought-leader for other schools that serve students with brain-based injuries, far too small a number, for Pendola's taste. 
"We're ready to become pioneers in supporting others using our own research and our own curricula. I plan to build on iHOPE's promising growth in the last few years to ensure that student needs will not only be met but also exceeded, too." 
Pendola is no stranger to exceeding expectations and blazing her own trail. The first member of her family to graduate from high school, Pendola is currently pursuing her doctorate. She is a strong believer in candor, leavened with hard scientific fact when communicating with members of the iHOPE community.  
"I'm doing a lot of listening and observing - seeing what's already implemented," Pendola said. "I plan on working with the directors, therapists, and teachers to figure out works and what doesn't. The best way to do that is to be open-minded and to be constantly informed by the latest research and data." 
Despite her short tenure at the school, Pendola is impressed by her colleagues and their dedication to the students. To provide much-needed support during the pandemic, iHOPE's paraprofessionals are now visiting students' homes to support families with their therapy sessions and academics, all while wearing full PPE. "The level of professionalism and the level of love that these professionals have is absolutely amazing."
iHOPE has always worked to foster a close-knit community and Pendola is eager to be a part of it. "I come from a family with a history of special needs. My mom was a special needs student...I look forward to instilling a real sense of family."