Westchester and RCAPD Host Career Day!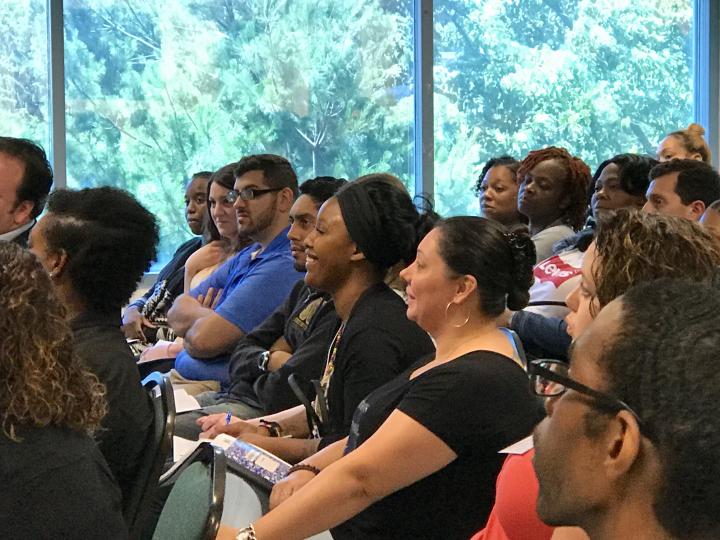 Earlier this summer, YAI Westchester and YAI/RCAPD hosted their first ever combined Career Day. The purpose of the day was to present staff members with the experiences of other employees who have built their careers at YAI/RCAPD. Focusing on the clinical career track, representatives spoke on behalf of Premier HealthCare, Behavioral Intervention Specialists, and NYSTART Crisis Prevention and Response. The speakers shared their professional journeys and gave advice on how to explore different career paths at YAI and YAI/RCAPD.
Representatives from partnering colleges and universities (Monroe College, Westchester Community College, St. Thomas Aquinas, and Fordham University) were also present to help employees navigate their academic and tuition discount options. The day was a great way to help employees envision long-term futures at YAI.  
Are you looking for inspiration from long-term employees? Check out our series Why YAI, where staff members who have been here for 20 or more years share their advice!