YAI Autism Conference Focuses on Opportunity in Change
YAI held its annual Autism Conference on April 2, 2019, coinciding with World Autism Awareness Day to match a moment when the global community reflects on advances in care, treatment, and understanding of autism spectrum disorder (ASD). Nearly 200 caregivers, family members, service providers, and people on the autism spectrum gathered at the CUNY Graduate Center to further understanding of autism and exchange information on improving access to services and policies that still demand greater attention from advocates.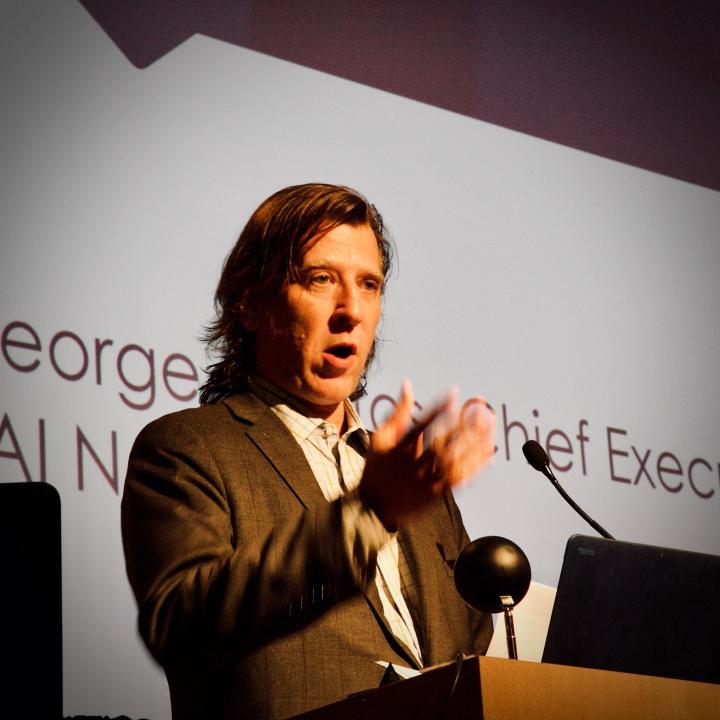 In his opening remarks, George Contos, YAI's Chief Executive Officer, pointed to the theme, "Opportunity in Change," exemplifying YAI's approach to services for people with intellectual and developmental disabilities and suggested that conference attendees anticipate positive change in the years ahead. "Whether you are a professional in the field, a parent, partner, or a person on the ASD spectrum," Contos said, "use today to look to the future to find and embark on a path that will ensure independence and respect for members of our community."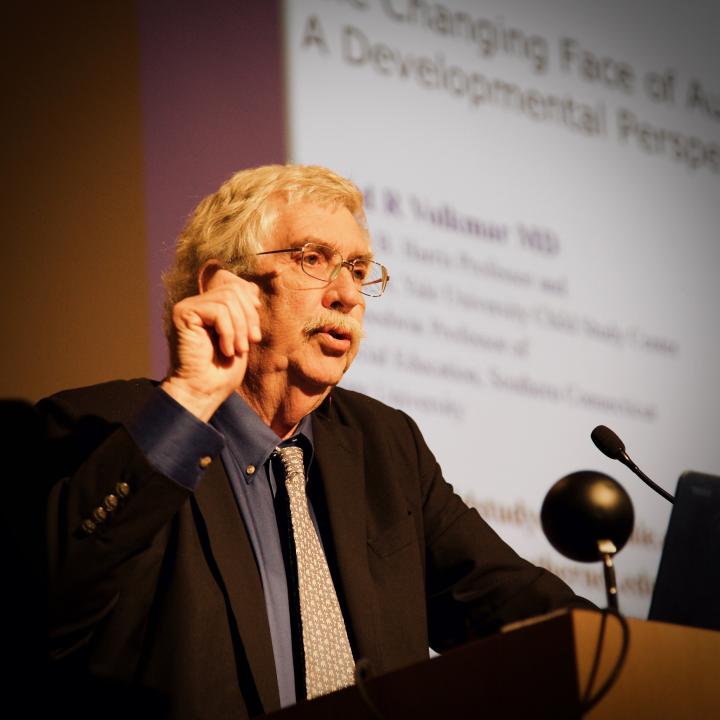 The program was framed by a complimentary pair of keynote addresses. Fred Volkmar, the Irving B. Harris Professor of Child Psychiatry at Yale, described the evolution in both scientific wisdom and popular understanding of ASD, pausing throughout to offer anecdotes from his career as a researcher and teacher. Acknowledging a steady increase in research support and publication for autism spectrum disorders, Volkmar indicated that significant gaps remain in available services for older people on the spectrum and in solidifying the evidence base for ASD treatments.
For Andrea Montalvo, who was attending the conference for the second time, Volkmar's presentation served as a practical guide to what families should expect.
"As a parent of a 10-year-old on the spectrum, I valued the opportunity to understand what challenges and opportunities are out there," Montalvo said. "Dr. Volkmar's overview reminded me not to push my son but to let him set the pace for social interaction."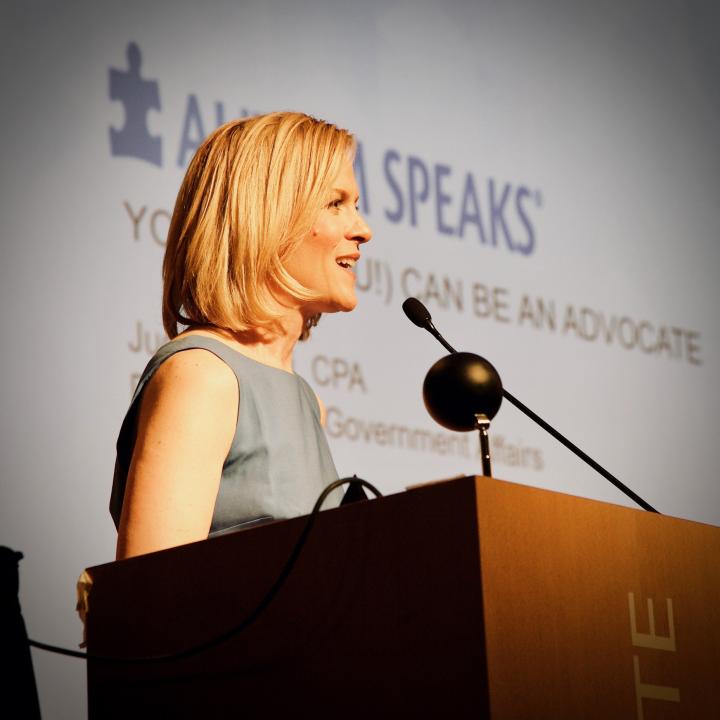 In a second keynote, Judith Ursitti, Director of State Government Affairs at Autism Speaks, blended rich professional knowledge about federal and state legislation with her experience as a parent of two children on the spectrum, both of whom benefitted from early intervention and their mother's tireless involvement in autism advocacy.
Though she was alert to numerous areas in which federal and state legislation must change to reflect new understanding of the needs of people with ASD, Ursitti was able to extol a days-old victory in Albany. Just days earlier, Governor Andrew Cuomo signed an executive budget in which New York joined 40 other states in adhering to Medicaid guideline to provide "medically necessary" care for autism. (YAI reviews the 2020 State budget in greater detail here).
"I liked Judith Ursitti's personal touch," said Shanieka Brooks, a first-time participant eager to learn more of the services and supports available for her son as he gets older. "There's a lot of ground to cover if we are to see neurodiversity in new ways," she said. "Ursitti's journey to becoming an advocate may well encourage others to step up."
YAI's Autism Conference receives support from the New York City Council's Autism Initiative.