YAI Campers Flourish in the Catskills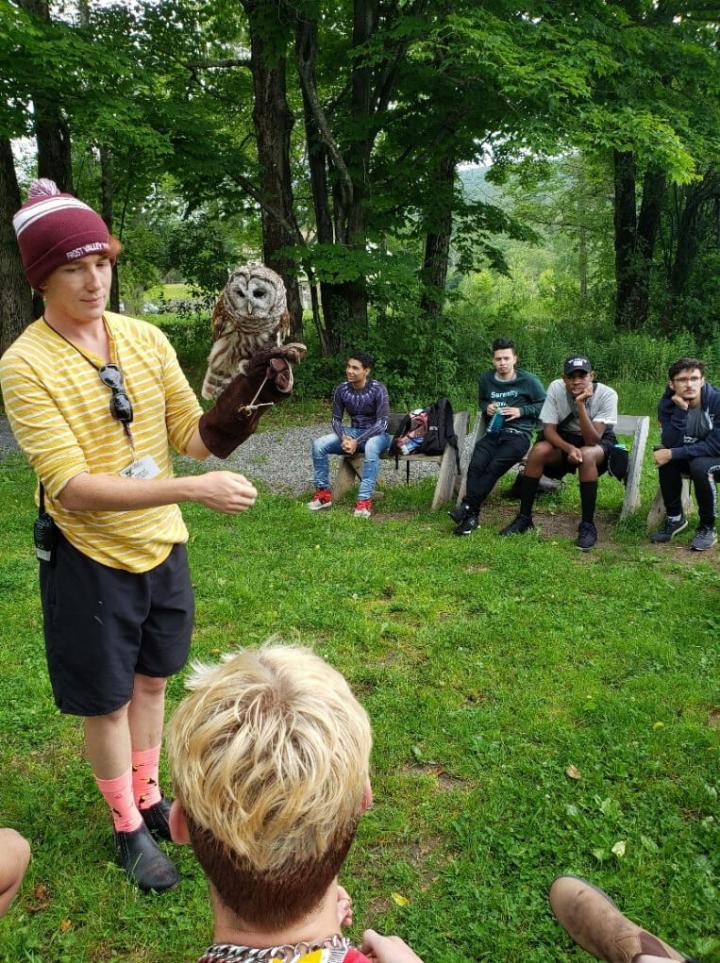 On June 30, the first wave of 20 campers arrived in the Catskills for their first day of YAI's Mainstreaming at Camp (MAC) program. For more than 30 years, MAC has enabled young people of all abilities to integrate with other campers along the shores of Lake Cole in Claryville, NY. This year, more than 100 campers are expected to join the program over the course of the summer.
Hosted by the Frost Valley YMCA, MAC participants sleep away from home for two weeks and enjoy inclusive activities like swimming, wildlife demonstrations, high rope adventures, and sports. YAI and Frost Valley YMCA staff work together to support each camper's needs as they build their confidence and independence.
"At Frost Valley, campers of all backgrounds and abilities get to experience the beauty of the Catskills while creating lasting friendships," said Tim Allan, YAI's MAC Program Director. "It's wonderful to see how much the campers grow both personally and as a community."
In addition to roasting s'mores over the campfire and sleeping under the stars, MAC offers a variety of activities designed to build life skills. Young campers who feel especially brave will get the chance to conquer their stage fright by performing in front of their peers. Meanwhile, older campers in MAC's Supportive Training Employment Program will have the opportunity to become CPR certified.
According to Allan, every activity plays a vital role in each youth's personal growth.
"We took campers on a high ropes course called the 'Giant Swing'," Allan said. "As I watched them hoist each other 20 feet up and fly through the air, I couldn't help but think that this is what MAC is all about: creating friendships that empower each other to be brave and take a leap forward." 
MAC is open to youth ages 8 to 18 who have developmental disabilities. The MAC Supportive Training Employment Program is open to all former MAC campers ages 18 to 24. Partial scholarship opportunities are available for New York City residents who are eligible for OPWDD services. To learn more about MAC and the Supportive Training Employment Program, please visit http://yaicamping.org/.