YAI Kicks Off DSP Recognition Week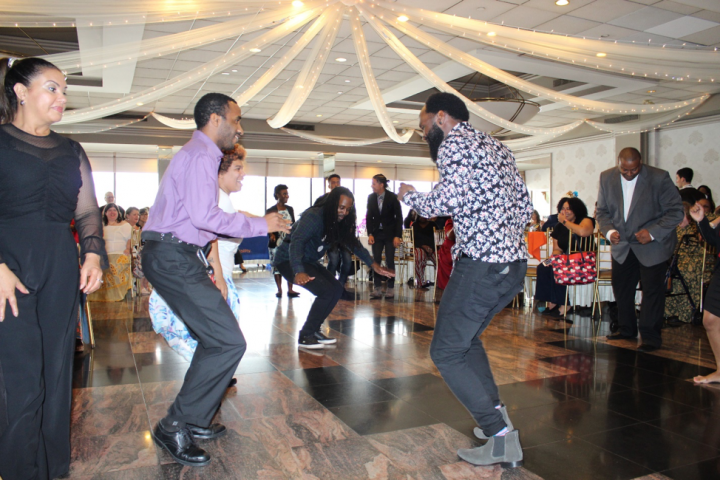 On September 9, residences and programs across the YAI Network celebrated the start of Direct Support Professional (DSP) Recognition Week. Starting this week and running through October, each YAI region will host events to celebrate their DSPs with a day of food, music, and fun. DSPs will also be given awards for longevity and service, as chosen by their peers. 
According to Lana Small, Senior Coordinator for YAI's Community Habilitation and Respite Services, professional recognition can go a long way toward boosting morale in a job where pay rates have not yet risen to match the demands of the profession.
"We need to celebrate DSPs every chance we get," said Small, who started at YAI as a DSP in 1994. "As an organization, we continue to advocate for better salaries for DSPs, but in the meantime, it's important that we show our direct support staff how much we appreciate what they do. YAI's reputation and success depends on DSPs who show up every day and do excellent work even under incredibly challenging circumstances."
Ravi Dahiya, YAI's Chief Program Officer, agreed with Smalls, adding that it's difficult for many people to imagine what being a DSP encompasses.
"I started my career as an overnight DSP with another agency on Staten Island," he said. "It's a lot of hard, complicated work — you have to be a plumber, a nurse, and a counselor all at the same time. Most people who haven't worked in the field don't understand the complexity of the job."
To continue to understand the unique demands of the profession and to be a more effective advocate for increasing DSP wages at the state level, Dahiya regularly leaves his office at YAI's headquarters to pick up shifts as a DSP. 
"We must never lose sight of what DSPs do," he said. "Staying connected to staff and understanding their needs are part of why YAI leads the field of training, growth opportunities, and other benefits we offer to direct support."
From ever-expanding training on topics in the intellectual and developmental disabilities field to growth opportunities, Dahiya said that YAI is always looking for new ways to reward and retain talented DSPs.
Despite the challenges, Small said that she deeply values her time as a DSP and would encourage direct support staff to use these upcoming recognition days to recharge and reflect on all they contribute.
"I want them be able to accept the praise they hear," she said. "Sometimes we get so caught up in our own stuff that we can't hear what's being said. I hope they take that time to bask in the moment. Most of all, I hope they can internalize what's being said and use it as motivation on days when they feel more challenged or less appreciated."
Dahiya added that it's important for DSPs to remember that despite the adage about no one being indispensable, they are. 
"It's the most important job at YAI," he said. "I can't emphasize that enough."