Alek Hoyos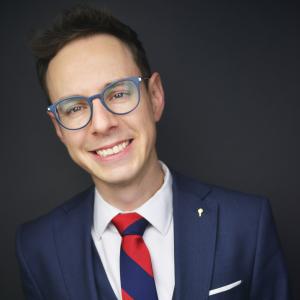 Alek Hoyos is an avid data storyteller with a passion for international business.
Over the past decade, his work has centered around strategic agendas that engage the public and private sector in addressing societal challenges and defining roadmaps for market entry for various technology enterprises. Most recently he was the Senior Director of Operations and Global Corporate Development for a foreign consulting agency where he served as a vital role towards the optimization of all business operations, the advancement of investments, and internationalization of companies in the tech, finance, and start-up sectors in the US and Europe.
Additionally, Alek has performed assignments for the United Nations Global Compact focusing on multi-stakeholder partnerships for the Business for Peace division dedicated to catalyzing collaborative action to advance sustainable business practices in the business sector. 
As Chief of Staff, his core duties revolve around the strategies defined by the CEO and as liaison to the YAI's C-Suite in assessing and updating key performance indicators. Alek also takes part in mobilizing and aligning the information technology division with the agency's business needs.
Alek holds a bachelor's degree in Political Science and a master's degree in International Studies & Applied Analytics from The University of Texas. Alek received his second master's degree in International Affairs and a Ph.D. in International Finance from New York University. Alek has traveled extensively including conducting academic and empirical research in Asia, Europe, and Latin America. He lives in Manhattan with his husband Ryan and his Corgi, Nikolai.