Bari Seigerman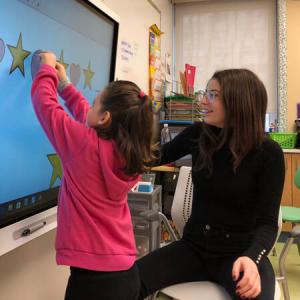 Seigerman is a teacher at Manhattan Star Academy. She is originally from Long Island, New York. Over the years, she has cultivated a passion for working with children who have special needs and for tailoring instruction to help them become as independent as possible.
Bari received her Masters Degree in Intellectual Disabilities and Autism from Teachers College, Columbia University and her Bachelor's Degree in Elementary and Special Education at Boston University.
She has worked in multiple school settings including ESL classrooms, ICT classrooms, resource rooms, and self-contained classrooms over the last five and a half years. She started at MSA  as a student teacher!   She is so happy to be a part of the MSA community!