George Contos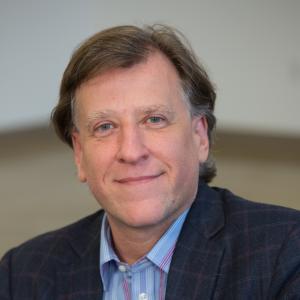 George Contos is the Chief Executive Officer of YAI, a role he transitioned to in September 2015 from his former position as YAI's Chairman of the Board. 
As a proactive change agent for the YAI organization, George restructured YAI's senior leadership team; introduced a regional, person-centered operational model in lieu of what was a program-centered, siloed structure; and introduced a culture of innovation and engagement agency-wide through the use of technology and forward-thinking initiatives. He successfully streamlined YAI's administrative infrastructure and reallocated YAI's resources in ways that have enabled the agency to prepare for the intellectual and developmental disabilities (I/DD) field's transition to managed care, while concurrently pursuing growth opportunities of both an organic and transactional nature.
During George's tenure, YAI has received tens of millions of dollars in awards and grants from New York State and City to develop and expand residential and related services for people with I/DD, including the prestigious START award for the boroughs of Manhattan, Queens, and the Bronx. The award is focused on introducing a novel approach to crisis intervention.
YAI has expanded its arts and culture programmatic offerings by bringing on the Healing Arts Initiative (HAI), a not-for-profit organization founded in 1969, and by growing its education and rehabilitation services for children, by providing administrative support to a Harlem-based school for students with brain injuries.
George led YAI through a formal and comprehensive strategic planning process, which resulted in the publication of a formal strategic plan that YAI intends to implement and execute between 2018 and 2020.
As a former a wealth manager, registered investment advisor, and Chartered Advisor in Philanthropy (CAP®), George developed charitable giving and legacy strategies for individuals, families, and private foundations. As a former attorney admitted in New York and Connecticut, he specialized in elder law, trust-based asset protection, and Medicaid planning.
George sits on several boards and councils including: Manhattan Star Academy (MSA), he is the chairman of InterAgency Council of Developmental Disabilities Agencies (IAC), OPWDD Joint Advisory Council for Managed Care (JAC), and Board of Managers of Care Design of New York (CDNY), the largest of New York State's six Care Coordination Organizations/Health Homes supporting people with I/DD. 
George received his J.D. from Georgetown University Law Center, his B.A. from Tufts University, and his Chartered Advisor in Philanthropy (CAP®) from The American College. He was born and raised in Manhattan, where he continues to reside with his partner, Jennifer, and daughter, Lauren.