Hannah Smith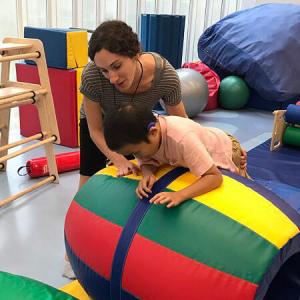 Hannah is a New York State licensed Occupational Therapist. She graduated with her master's degree in Occupational Therapy and her bachelor's degree in Health Science from Stony Brook University in 2012.
Prior to working at Manhattan Star Academy, Hannah has worked in schools for students with ASD and other developmental disabilities. She has experience working with students of ages 3 through 21.
Hannah enjoys using a multi-sensory (and fun!) approach to work with these students on their fine motor, visual-perceptual, visual-motor, self-help, and sensory processing skills with the goal of helping them to be as independent as possible in school and at home. Hannah is excited to be part of the team at Manhattan Star Academy!