Jimmy O'Brien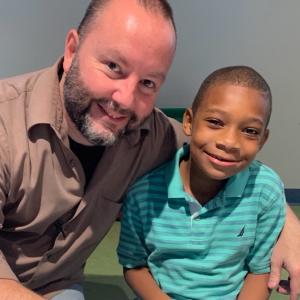 Board Certified Behavior Analyst
Jimmy O'Brien is so excited to be bringing his 25 years of experience to the MSA community and is looking forward to the opportunity to help make a difference in the lives of our learners. Jimmy began his career back in the early 90's at the YAI-NY League for Early Learning Gramercy preschool.
He has moved through various positions that have included: substitute, 1:1, teacher assistant, ABA provider, ABA therapist, behavior curriculum specialist, consultant, Board Certified Assistant Behavior Analyst, Supervisor of Education and Therapy at the Carbone Clinic, Board Certified Behavior Analyst, and Licensed Behavior Analyst (NY).
He has helped develop ABA classrooms, curriculums, assessments, protocols, and trainings for parents and professionals. He is a firm believer that learning should be focused, functional, and fun!