Madeline Schwartz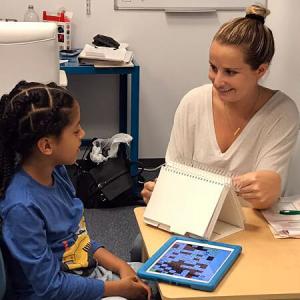 Speech Language Pathologist
Madeline received her Masters of Arts in Speech Language Pathology from Hofstra University and Bachelors of Science in Communication Sciences and Disorders from Syracuse University.
She earned a NY State Teacher Certification in Speech and Language Disabilities (TSSLD) and is currently completing her Clinical Fellowship for ASHA certification. Madeline has had the privilege of working with children grades K through 8 with disabilities such as learning delays, receptive and expressive language delays, and pragmatic deficits in a variety of settings.
She is dedicated to helping her students develop strategies that will allow them to succeed in all areas in addition to pursuing each child's individuals goals. Madeline believes in creating positive, motivating, and engaging sessions tailored to each unique child.