Martina (Marty) Remy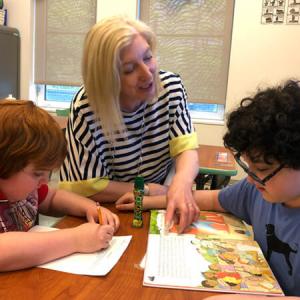 Martina (Marty) Remy graduated from Brooklyn College with a master's degree in Special Education. She completed her undergraduate ­degree in Psychology from University College Dublin, Ireland. Marty has worked in the field of developmental disabilities for the last 20 years, where she supervised a residential home for adults with disabilities prior to becoming a special education classroom teacher for pre-school students with disabilities. Since her time in the classroom, she has developed a passion for advocating for the unique learning needs of children with disabilities and their families.
She has spent time on an evaluation and placement team, where she enjoyed working closely with the families and children, supporting their educational needs. She is currently pursuing her Educational Leadership Degree at Kean University in New Jersey.