Michael Shipper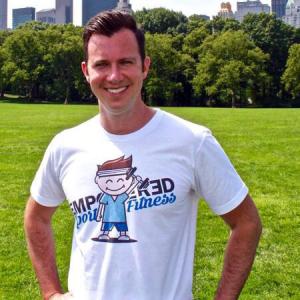 Adaptive Physical Education Teacher
We would like to welcome the newest member of our team, Coach Mike. Mike Shipper is a certified personal trainer who specializes in fitness programs for children and adolescents with special needs. He designs training regimens that take the emphasis off competition and place it on "play" by incorporating games, which are designed and modified to the capabilities of the child/adolescent, into each session. His philosophy is one of INclusion, not EXclusion. He believes that the best way to include a child or adolescent in an activity is to find out what he/she loves, such as a favorite television series or character, a video or computer game, or even a movie; he uses that as motivation. He teaches kids to actively pursue excellence in small, manageable increments through his method of EMPOWER. 
In essence, Coach Mike teaches kids how to move properly in order to reduce the risk of injury, while focusing on continuous improvement, not performance.
Overall, his objective is to enable any child, regardless of ability or background, to have an active life through play/exercise and, ultimately, develop a long-term love for exercise.