Rachel Gottlieb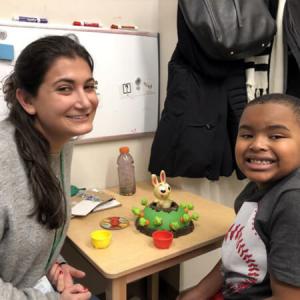 Speech Language Pathologist
Rachel is a licensed Speech-Language Pathologist in the state of New York. She holds a certificate of clinical competence from the American Speech and Hearing Association, is a licensed Teacher of Students with Speech and Language Disabilities (TSSLD), and is trained in the PROMPT method.
Rachel earned her Master's degree in Communicative Sciences and Disorders from New York University and her Bachelor's degree in Communication Sciences and Disorders from Pennsylvania State University. Rachel has experience working with children who have a variety of communication needs in early intervention, pre-school, and school-age settings.
She is a strong believer in allowing children to learn through play tasks and collaborating with a multidisciplinary team to ensure carry over of speech and language skills.