Ridgeway Moves to Medford!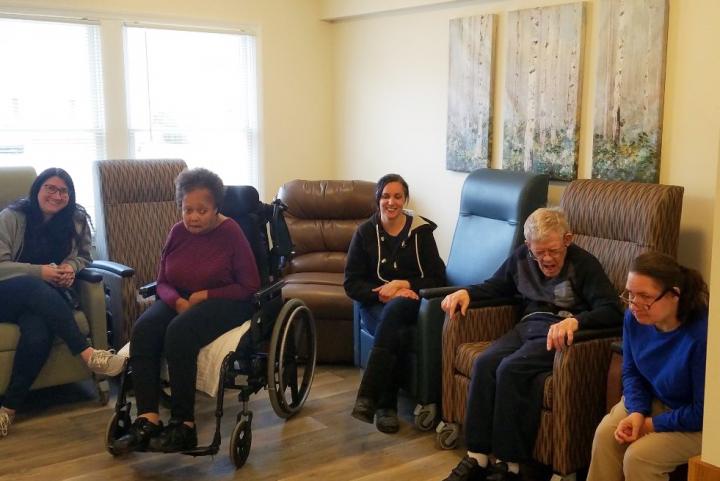 The eight people who lived at the Ridgeway IRA moved to a brand new home in Medford on Monday, April 9th. It is a beautiful home that is on one level, fully wheelchair accessible, and ADA compliant. This is a dream come true for all of the residents, and everyone was excited about the move. It was also a dream come true for several staff members who have been working nonstop to make the move happen. Edwin Velasquez, who was the project manager, was the original program coordinator back in 2001! After 17 years of ups and downs working toward the move, the actual move went incredibly smoothly!
One of the Medford residents had his brother immediately visit the new house, and he could not wait to show off his new room. Many thanks to everyone involved, especially Edwin Velasquez, Louis Bosco, Coordinator, and Juliann Delilla, Supervisor, along with all of the committed staff members at the program.  Congratulations, Medford residents, on your beautiful new home!