Learning in a smart and supportive environment
Young people with disabilities grow in confidence and life skills at schools that support their unique learning styles. YAI's two educational affiliates, the International Academy of Hope (iHOPE) and Manhattan Star Academy, share a philosophy that helps students thrive. Individualized curricula, therapy, and collaboration among families, teachers, therapists, and trained paraprofessionals, combine to create a learning environment with a distinctive path for every student.
iHOPE
The International Academy of Hope (iHOPE) serves children, adolescents, and young adults aged 5 to 21 years, with sustained acquired brain injuries or other brain-based disorders and who cannot be served in their local school systems. To allow all of iHOPE's services to be available under one roof, in April 2022, the school relocated to a beautiful new site on the corner of Seventh Avenue and 53rd Street in Manhattan.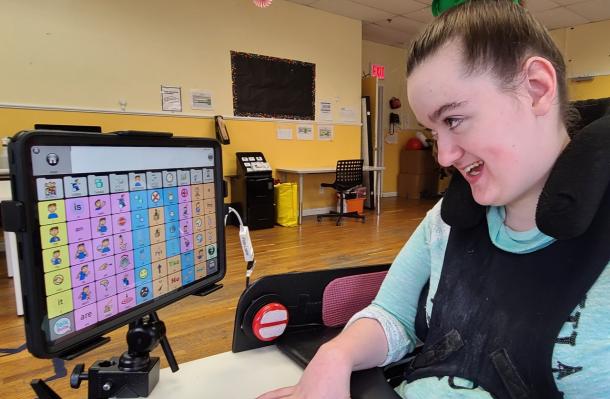 Manhattan Star Academy
Manhattan Star Academy (MSA), a school on Manhattan's West Side for young people aged 3 to 21, believes that every child has the capacity to learn, grow, and contribute. Students who have a broad range of needs and learning styles receive encouragement to develop academically and socially from teachers and therapists. MSA's pre-school, lower school, and upper school all foster a collaborative, multidisciplinary learning environment that promotes independence and inclusivity.