Share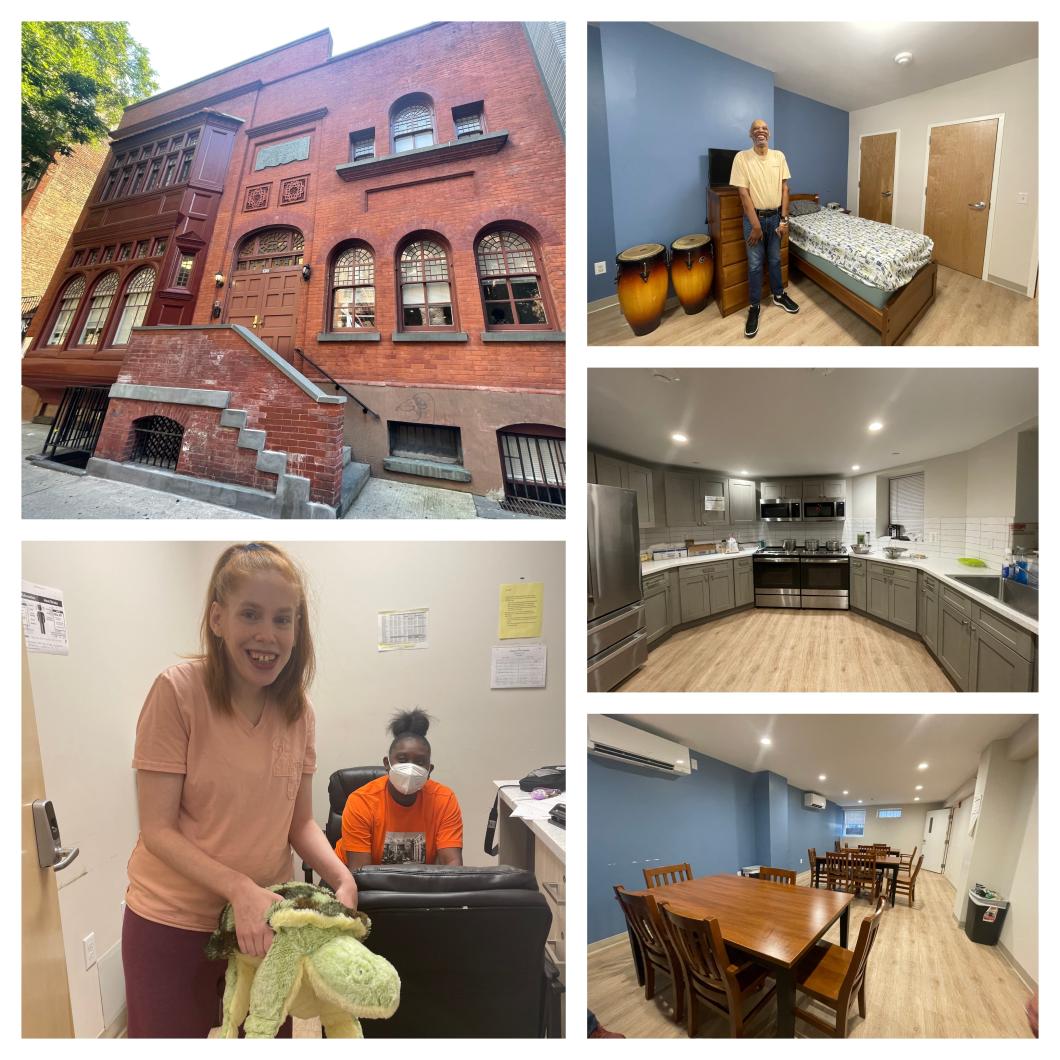 In May, residents from YAI's Ames North program moved back to their newly renovated home in Manhattan after almost a year-long renovation of the space.
The residence is located in a designated landmark building at 120 W. 16th Street. The structure was founded as The New York House and School Industry in 1878. The school helped women earn their own income and advocated for working outside of the home by training them in sewing classes.
Today, the building is home to thirteen YAI residents who returned to the space after a complete gut renovation that started in 2021. Renovations were also done to the outside of the building to deal with the deterioration of the facade over time.
"Our staff has been incredible during this whole process and it feels great to finally be back to the familiar and be home," said Cassandra Romero, Senior Residential Director.
The home features 11 bedrooms with brand-new furniture and six private spacious bathrooms that replaced the dorm-like bathroom stalls in the previous layout. It has a modern kitchen, laundry room, and an entertainment space in the basement. Residents chose the colors they wanted the walls painted in their rooms and enjoyed showcasing their unique decorating styles.
"We are hoping this space stays beautiful and functional because ultimately that is going to be best for the people we support and their mental well-being," said Romero.
Another YAI residence, Ames South, is currently being renovated and the 10 residents and staff are in the same temporary housing in Forest Hills that Ames North was in last year. They hope to move back by Christmas.