YAI Autism Center
Devoted to supporting and engaging the autism community, The YAI Autism Center offers a range of services for people with autism spectrum disorder and their families including:
Comprehensive diagnostic assessments 

Autism Diagnostic Observation Schedule (ADOS-2)
Cognitive Assessments 
Adaptive Behavior Assessments 
Childhood Autism Rating Scale (CARS-2)

Neuropsychological assessments

Clinical consultation

Individual psychotherapy 
For more information about YAI Autism Center services call YAI LINK 212.273.6182
People with autism spectrum disorder can access additional supports and services through the YAI Network.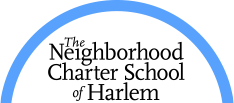 Neighborhood Charter School of Harlem
We are proud to partner with the Neighborhood Charter School of Harlem (NCSH) by identifying children for the school's ASD program and connecting families with valuable resources throughout New York City. Learn about an NCSH's ASD program here.  

The Seaver Autism Center for Research and Treatment at the Icahn School of Medicine at Mount Sinai
The Seaver Autism Center provides opportunities to participate in research studies that seek to better understand the causes of autism spectrum disorder and improve treatment options. The YAI Autism Center has a formal affiliation with The Seaver Autism Center. Learn more about The Seaver Autism Center here. 
The YAI Autism Center Advisory Council consists of a group of professionals who are dedicated to research, advocacy and education for the autism community. The Advisory Council works as a group of professional advisors for YAI Autism Center on specific issues related to autism. Each of these dedicated professionals bring a wealth of knowledge and insight to the field and community as a whole.
Tony Attwood, Ph.D.

Dr. Attwood, a clinical psychologist, specializes in autism spectrum disorders. His book Asperger's Syndrome A Guide for Parents and Professionals has sold over 300,000 copies and has been translated into twenty languages.

Jed Baker, Ph.D.

Dr. Baker, a clinical psychologist, is Director of the Social Skills Training Program. He serves as a behavioral consultant for several New Jersey school systems, providing social skills training for students with pervasive developmental disorders and learning disabilities.

Joseph Buxbaum, Ph.D.

Dr. Buxbaum is the Director of The Seaver Autism Center for Research and Treatment at Mount Sinai School of Medicine. He is also the G. Harold and Leila Y. Mathers Research Professor of Psychiatry, Neuroscience, Genetics and Genomic Sciences.

Vincent Carbone, Ed.D., BCBA

Dr. Carbone, a Board Certified Behavior Analyst and Director of the Carbone Clinic, has been designing learning environments for people with developmental disabilities for more than 30 years.

Lynda Geller, Ph.D.

Dr. Geller is the founder of Spectrum Services an interdisciplinary cooperative of independent practices and organizations specializing in Asperger Syndrome and other related conditions.

Temple Grandin, Ph.D.

Dr. Grandin, an Associate Professor of Animal Science at Colorado State University, designs humane livestock facilities. She has also written numerous best selling books about her experiences as a person with autism.

Carol Gray

Carol Gray is the Director of The Gray Center for Social Learning and Understanding in Michigan. She developed Social Stories and Comic Strip Conversations, strategies used to help people with autism communicate.

Joseph Levy, M.D.

Dr. Levy, Director of the Division of Pediatric Gastroenterology at the NYU School of Medicine, is an expert on health issues in children with autism.

Bernice Polinsky

Bernice Polinsky is a parent advocate for individuals with autism spectrum disorders. Bernice is a shining example of how to effectively access services and supports to improve the quality of life for her entire family.

Jennifer J. Raab, J.D., M.P.A.

Jennifer Raab is the 13th president of Hunter College. She is responsible for overseeing the functions of CUNY's largest college and its various affiliates.

Fred Volkmar, M.D.

Dr. Volkmar is the Director of the Child Study Center at Yale University School of Medicine and Chief of Child Psychiatry at Yale-New Haven Children's Hospital. He researches the assessment and classification of ASDs.

Michelle Garcia Winner, M.A., CCC

Michelle Garcia Winner is a speech language pathologist who specializes in the treatment of individuals with social cognitive deficits. She developed Social Thinking for the treatment of these individuals.