Share
The Americans with Disabilities Act (ADA) was passed into law 33 years ago this July. This historic law protects the rights of people with disabilities in the United States, but people with disabilities still face challenges in terms of representation and discrimination.
The crucial piece of legislation has had a profound impact on a historically marginalized group, promoting accessibility and inclusion in various aspects of life such as employment, public services, transportation, telecommunications, and places of public accommodation. The ADA recognizes disability as a protected characteristic. This means that people with disabilities have the same opportunities and rights as everyone else. For example, businesses are not allowed to discriminate against people with disabilities in hiring, firing, or providing services.
But there is still more to be done. This is particularly true for people with intellectual and developmental disabilities (I/DD), where visibility in the community is often a struggle. This group who makes up 7.39 million people in the country, is often marginalized even within the broader disability community.
People with I/DD have been historically underrepresented in media, public discourse, and advocacy movements. This lack of representation has a real impact on people with I/DD. It can make them feel invisible, misunderstood, and isolated. It can also lead to discrimination and prejudice. Popular media portrayals of this group are usually limiting and does not consider the unique experiences and support needs for each individual person, making inclusion still elusive for people with I/DD. While 20% of the US population has a disability, only 3.1% of television characters do.
Even more concerning, 95% of those roles are played by actors who are not disabled.
When they are depicted in the media, it's often in a way that is problematic and reinforces stereotypes. These stereotypes frequently show people with disabilities as being inspirational and dependent, rather than as people with hopes, dreams, and unique personalities.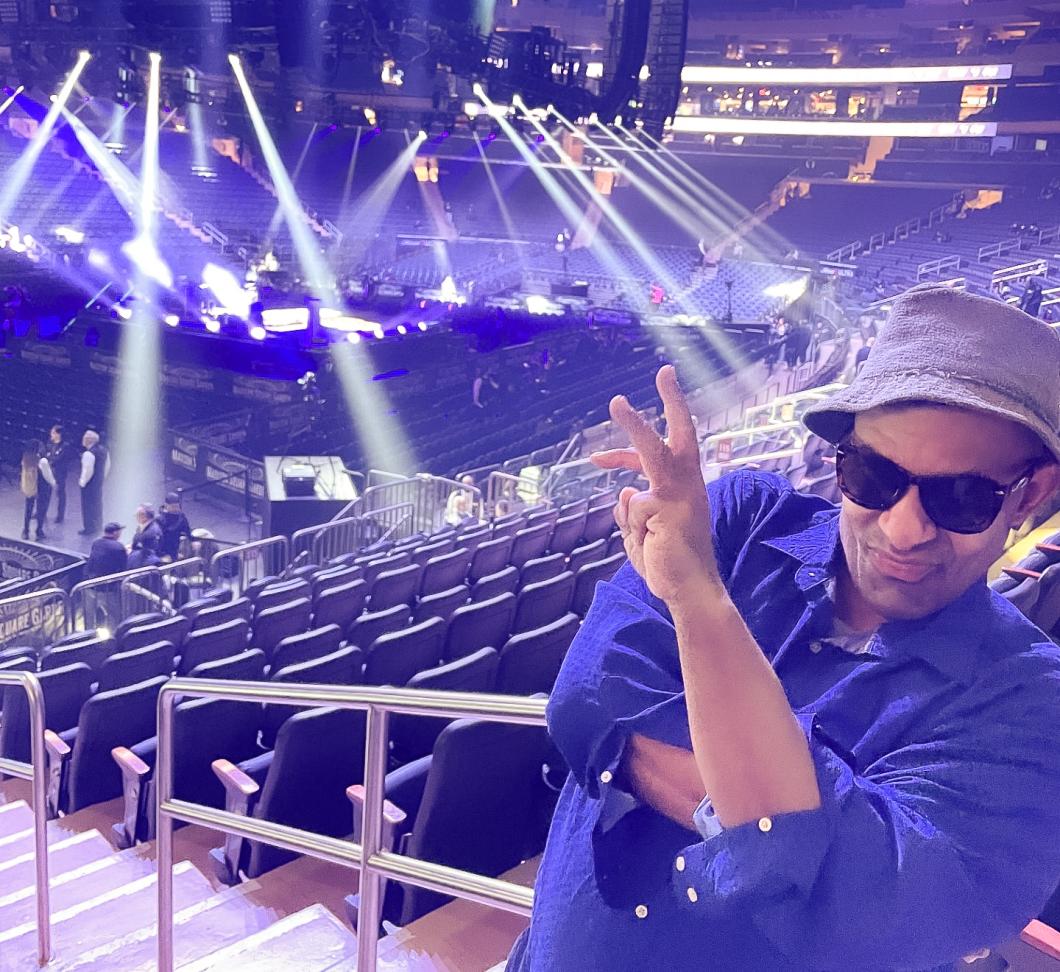 "People with disabilities should get a chance to try out for roles in movies, television, and shows and broaden their horizons and not just be part of educational videos for organizations," said Robert Cardona, a YAI self advocate who has received services from YAI for 18 years. "It's about time we are shown in mainstream media and have our voices heard as well – we need to be front and center in network sitcoms and on the big screen so we can tell our stories."
Cardona, 53, has dreams of working for the BET Network and having a lead role in a Tyler Perry show. He currently lives independently in his own apartment in Brooklyn and enjoys going to show tapings, Broadway shows, and R&B concerts. Cardona says that recreational activities like these are important for people with I/DD because they help them feel less isolated and more connected to the world around them. He wants to encourage other people with I/DD to pursue their dreams.
"Including us in fun activities would make us feel like we aren't always left out and useless...we want to be part of our environment like everyone else," said Cardona. "We have the right to work, have kids, get married, and be part of everyday life and not just stay at home."
Another issue that continues to slip through the cracks for this group is subminimum wage employment. In a law dating back to the 1930s, employers with a special 14(c) certificate from the U.S. Department of Labor can legally pay workers with disabilities less than the federal minimum wage of $7.25 per hour.
"To hear that there are still states, as well as opportunities for employers to subject employees with disabilities to an offering of subminimum wage, truly takes us back to when there were only opportunities for people with disabilities to work in congregate work settings, making pennies," said Shena Patten, Assistant Program Director for YAI Employment Services. "To ensure that the people we support at YAI are making at least minimum wage, we have an annual wage verification to ensure employers are held accountable. In fact, jobs are considered and accepted only if a person with a disability can work alongside people without a disability making a living wage."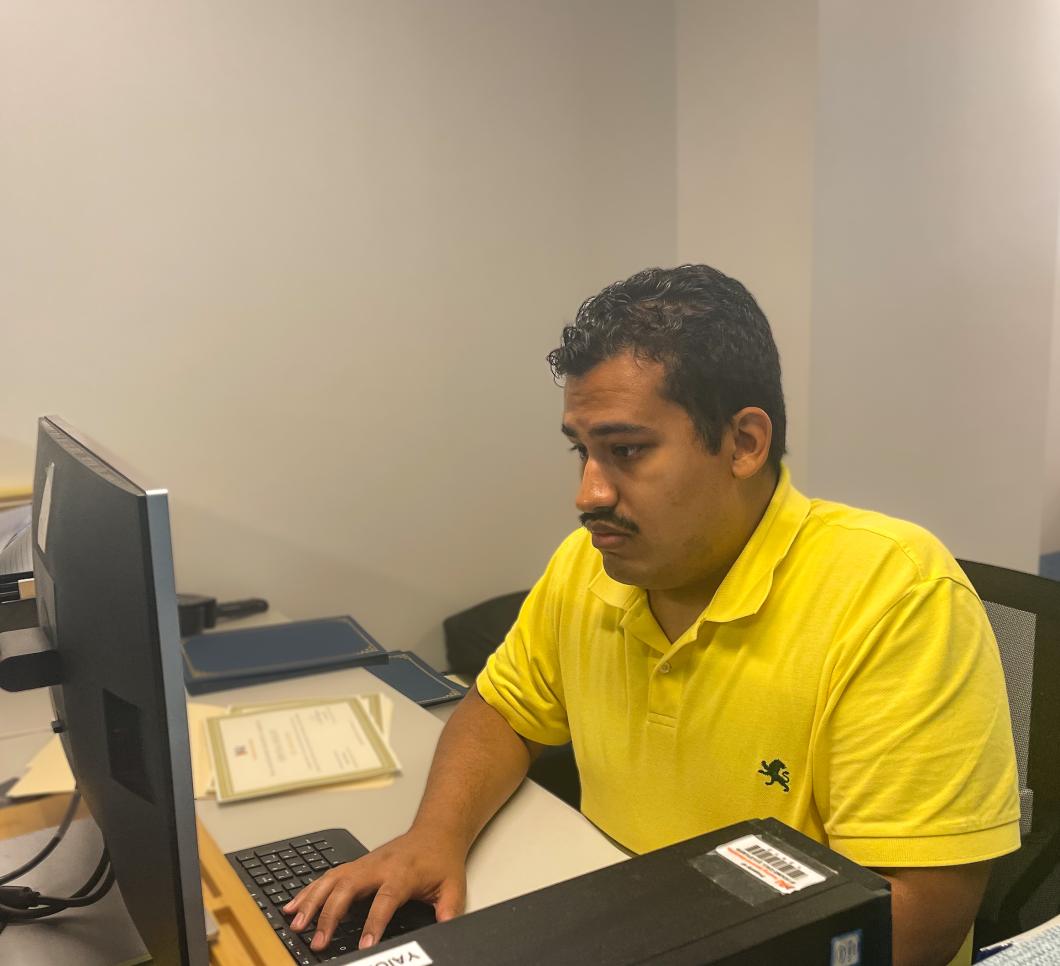 Although the number of companies with a 14(c) certificate has been sliding in recent years, there is still more to be done. Data from the U.S. Labor Department shows that as of earlier this month, 905 employers across the country have active or pending certificates and report paying more than 43,500 workers with disabilities subminimum wage.
"We are supposed to be having the same rights as everyone else, and that means paying us the same amount as everyone else who is doing the work we do," said Orlando Juarez, Development Intern at YAI. "They should change this law because it's not fair... how are we going to have success if we are paid less, we still need to pay rent and bills like people without disabilities."
Working together for a shared goal starts with inclusion. Join us in taking the YAI seeing beyond pledge and commit to supporting people with disabilities, and seeing all people as they'd like to be seen.