Share
On a recent Tuesday in July, six members of YAI's Free With Pride LGBTQ group assembled for their monthly Zoom meeting. The topic is Disability Pride Month and what that means to those in attendance. The meetings, which are open to YAI staff, people who receive services, and other allies, have supported the members with intellectual and developmental disabilities (I/DD) through a pandemic year that would have otherwise forced many to live in social isolation.
"It's very easy to overlook this group because they are a minority within a minority," said Derreck Johnson, co-facilitator of Free With Pride and a YAI Behavioral Intervention Specialist in Queens. "It can be very difficult and isolating, especially when they are seen as people who don't have those same sexual needs or wants, but here they can just come and are free to be."
The group often discusses the challenges of having their identities fully recognized. When the focus is disability, their unique experiences as LGBTQ people are neglected they say, similarly, in LGBTQ spaces, services and facilities are not inclusive or accessible.
Among lesbian, gay, and bisexual adults, 30 percent of men and 36 percent of women also identify as having a disability, according to a report from Disabled World. Despite the significant overlap of the two populations, LGBTQ people with I/DD continue to face hurdles such as limited access to LGBTQ-inclusive health care and community services, higher rates of mental health disorders, and additional barriers to employment. According to Center for American Progress, people with disabilities report higher rates of employment discrimination and unemployment. In 2017, only 36% of adults with a disability were employed, compared to the 77% of those without a disability. Compounded by prejudice based on sexual orientation and gender identity, this discrimination means LGBTQ people with disabilities may struggle to find and keep jobs or access support services like unemployment benefits.
Free With Pride is part of Pride Ability – an advocacy group founded in 2010 in New York State. YAI is one of four agency partners that help build connections between current and future disability LGBTQ groups. The movement aims to educate and train staff, people with disabilities, and families about sexuality and being LGBTQ with a disability. It also supports inclusive community and social opportunities for those with disabilities who identify as LGBTQ.
According to Pride Ability, 74% of people with I/DD do not have knowledge of LGBTQ issues, and 70% have been shown to have negative attitudes toward people who identify as LGBTQ.  Moreover, many people with developmental disabilities who identify as LGBTQ have difficulty accepting their own identities, making groups like Free With Pride pertinent in providing that much-needed inclusive space in the I/DD community.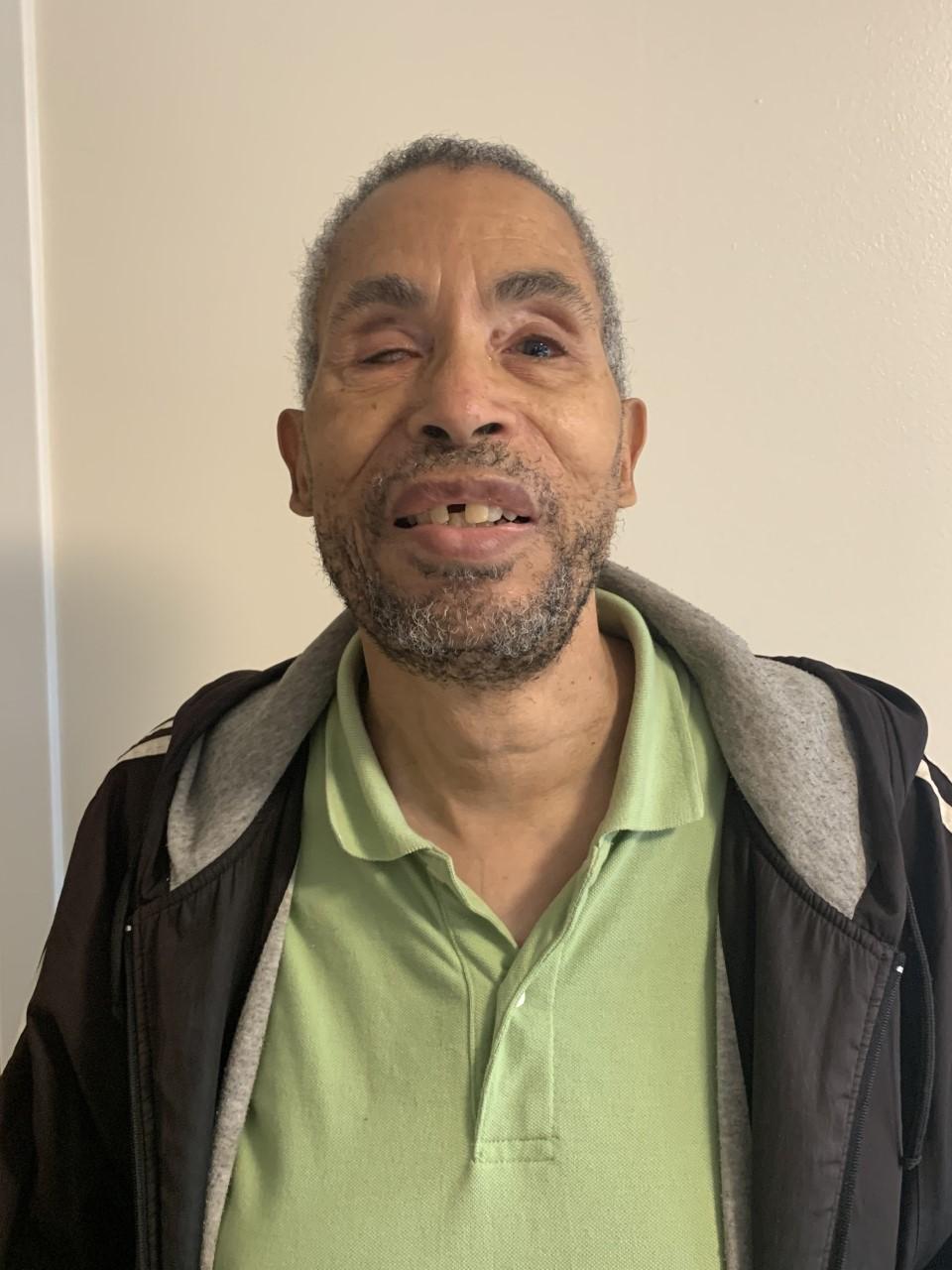 "It's about re-educating people who don't understand that people we support can and should make their own choices and if it is that they identify as being part of the LGTBQ group, then we should realize that exposing them to this community isn't going to confuse them, but bring them together," said Abby Baker-Lynch, another co-facilitator of the group and Mental Health Therapist at YAI.
Leader and founder David Clark, a person with I/DD and long-time YAI resident, started Free With Pride, formerly Free to Be, six years ago after noticing a lack of social groups that catered to the needs of the community. He wanted to attend a speed dating event but couldn't because it was only available to those identifying as heterosexual.
"I never got involved in something like this and wasn't looking to be a leader," said Clark. "It's hard to be a gay man and I wanted to connect with people who had similar journeys like I did." 
Clark, 66, is a former resident of Willowbrook State School, a New York state-supported institution for children with intellectual disabilities known infamously for its inhumane treatment of the residents after a TV exposé brought to light the horrid conditions and eventually led to its closure in 1987. Today Clark lives at a YAI residence in Astoria and has been involved in advocating for LGBTQ issues, along with educating new members and allies alike on the challenges faced by the community.
Clark has co-facilitated a training with staff at YAI Headquarters about supporting LGBTQ people with disabilities and gave insight on what it's like to live in a residence as a gay and blind person. He has also taken educational trips to historical landmarks such as the Stonewall Inn in New York City, a gay bar and site of the 1969 riots that launched the modern gay rights movement.
"It's been fulfilling to run this group and see how it's really changed members like David for the better," said Johnson. "He used to be quite introverted and now he gives speeches and advocates for himself. This group had helped him find his space and with every new member we gain, we become more of a family."