Share
Diogeneis Costa remembers the days when he was bullied in high school for being different. Costa struggled with a learning disability and yearned to be seen for more than what people told him he lacked.
"Disabled or not, everyone deserves to be treated equally and has the right to enjoy their life no matter what," said Costa.
Today, the 23-year-old is a budding artist with YAI Arts, a nonprofit studio program supporting artists with intellectual and developmental disabilities (I/DD) in New York City. He's found healing through the arts and continues to nurture his talent with peers who have helped him foster a sense of belonging.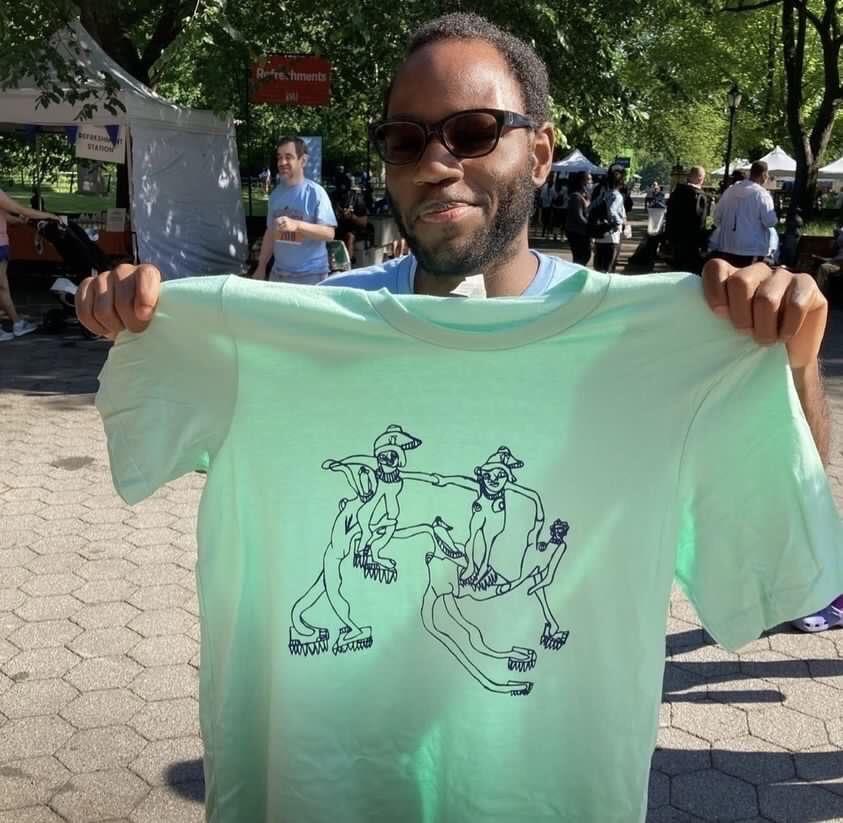 On June 3, Costa and thousands of others will gather in one of the City's most iconic landmarks, Central Park, to celebrate the I/DD community at YAI's Central Park Challenge. He will be one of the artists leading a communal art mural at the event – a project he hopes will resonate with many as a way to embrace everyone's differences.
"It's an activity that has a lot of good energy and I think it will bring everyone together and make people feel like they belong," said Costa. "Art has helped me stay calm and not be depressed and I hope it can be an outlet for others and make them happy too."
This year, YAI's Central Park Challenge is focused on inclusivity more than ever before. The annual event raises crucial funds needed to operate YAI's 300 programs that serve 20,000 people with I/DD and their families. The event began in 1986 as a fun run held in Westchester to encourage fitness and healthy living among people with I/DD. Growing organically since then, today it features a 3K walk, a festival area filled with games and live entertainment, and junior races for children ages 2 to 12.
Several other aspects of the event have also been spearheaded by the I/DD community, prioritizing accessible and inclusive activities that bring people with disabilities and their neurotypical peers together. Event goers will have a chance to use assistive technology on display. They will also be able to check out adaptive fashion through an accessible closet. The closet will be showcasing shirts with magnetic buttons and Velcro openings, Ankle Foot Orthosis-friendly shoes for balance and stability, and other adaptive clothing and costumes donated by Target and other private donors.
Approximately 7.3 million people in the United States have an intellectual disability, according to the American Association of Intellectual and Developmental Disabilities. Embracing neurodiversity can benefit society by promoting innovation and creativity. It can also foster more unique ways of thinking and can even lead to breakthroughs in science, technology, and other fields, as stated in a study by Harvard Business Review.
Central Park Challenge aims to bring awareness to the capabilities of this often overlooked population. It seeks to level the playing field for people with I/DD while providing their neurotypical peers a unique experience to learn about the community's challenges and also witness their successes.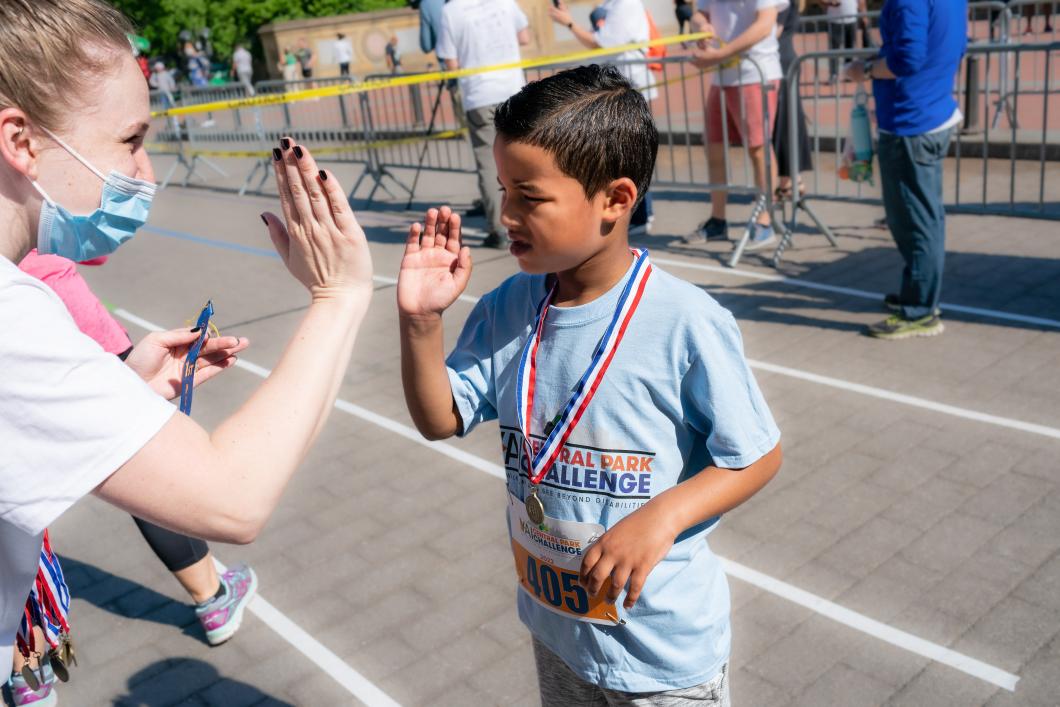 For Grayson Gordon and his family, Central Park Challenge is a chance to enjoy the day as a neurodiverse family without the stressors of having to fit into the neurotypical world. Grayson, 8, is a student with autism at YAI's affiliate school, Manhattan Star Academy (MSA), and will be participating in the junior races for the second year in a row.
YAI worked with clinical staff and occupational therapists from the MSA and iHOPE schools to revamp the junior races this year to be more accessible. Wider lanes will allow wheelchair and walker users to participate. High contrast colors will be used to make the pathways and guide those with visual impairments. Teams of kids with disabilities and those without will work together to win the relay race.
"I love the inclusivity aspect being introduced this year. Neurotypical kids and adults should attend the event to dispel some myths they have about the special needs community," said Jeanine Gordon, Grayson's mother. "It's an excellent opportunity for parents to teach their children that differences are what make us great as a community and also a chance to increase their children's knowledge and comfort with neurodiverse individuals."
Costa agrees. "We are nothing in this world without each other," he said. "No one is better than anyone else, we all have something we can teach and learn."