Share
Everyone takes a different path to Central Park.  
Abby Baker-Lynch has been a fierce advocate of people with intellectual and developmental disabilities (I/DD) since she was five years old. She had a stutter in the 1960s and remembers sitting with her mother in the waiting room of a doctor's office when a group of children with Down syndrome walked in. 
"All the people in the room just suddenly shifted from one side to the other and I thought, 'what happened,' Baker-Lynch recalled. 
Her mother told her people don't understand "those kids" at which point Baker-Lynch ran over and sat next to a little girl in the group and responded back, "But she is no different than me." 
"My mother replied with 'she just learns a little slower than you,' and I said one day I am going to make sure no one moves to the other side of a room," she asserted. That was the start of her calling.  
Today, Baker-Lynch is a Behavior Intervention Specialist at YAI and has been with the nonprofit close to 40 years. She's seen the evolution of the I/DD field since state-run institutions were the only option for people with disabilities and their families seeking support. Since then, the community has made great strides in the U.S. to destigmatize I/DD and provide services that meet each person's specific needs.  
Baker-Lynch and other I/DD advocates look forward to YAI's Central Park Challenge, the one-of-a-kind celebration that shines a spotlight on people with I/DD. It's the largest gathering in New York City that highlights the community that makes up 7.3 million people in the country. Every year, Central Park Challenge raises crucial funds needed to operate YAI's 300 programs that serve 20,000 people with I/DD and their families.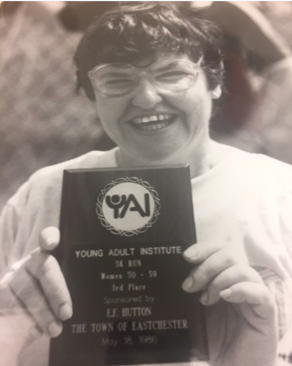 A Proud History 
Central Park Challenge began in 1986 as a fun run held in Westchester to encourage fitness and healthy living among people with I/DD. Growing organically since then, today it features a 3K walk, carnival area filled with games and live entertainment, and junior races for children ages 2 to 12. Each year, it welcomes thousands of supporters to join YAI in seeing beyond disability.  
"Central Park Challenge is a great venue for awareness. It's bringing together a lot of people that care, are sensitive, and makes more people aware," said Bernice Polinsky, whose son Michael is celebrating the 20th anniversary of his home in YAI's Hicksville residence on Long Island. "It's a wonderful, healthy experience to gather together and root for this field and root for YAI, which has done so much for the field." 
Central Park Challenge is also a steadfast reminder of the historical gains made by people with I/DD, who have overcome tremendous adversity and harmful stereotypes that have stigmatized and marginalized generations.  
Back in the Park Where YAI Belongs 
This year's celebration returns to Central Park after the pandemic forced the festivities to go virtual the last two years. It also coincides with the 50th anniversary of Geraldo Rivera's shocking 1972 exposé that brought to light the horrid conditions at Willowbrook, a state-run institution in Staten Island that was eventually closed, in part due to Rivera's reporting. Rivera's report was a revelation to many, although YAI, founded 15 years earlier, had long been operating under co-founder Bert MacLeech's vision of "a total life adjustment approach, emphasizing personal growth social responsibility, employment goals, and the development of independence for the individual."  
When Willowbrook was shut down, Baker-Lynch witnessed some residents move into YAI residences in the 1980s. "It was a feeling for them that they finally had a place to be – they had their home, their own room, their bed," she said. "They could pick out their clothes every day for the first time, hang a picture on a wall, pick a flower in their backyard or just take a shower – they loved smelling shampoo, it was incredible to see them experience it all." 
Since the closure of Willowbrook, and other institutions like it, things have improved. According to a report by the Institute on Community Integration at the University of Minnesota, in 1977, 84% of people with I/DD lived in institutions of 16 or more people. By 2017, the percentage had dropped to 8%.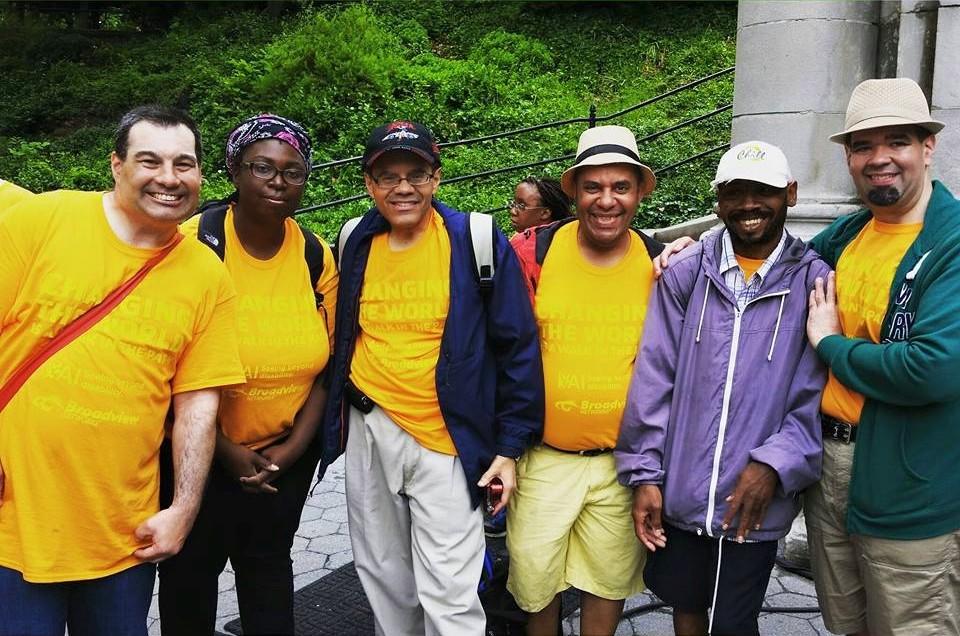 "The person-centered approach is so important because I saw them leave Willowbrook when they didn't have anything and their lives were just empty and suddenly, they were able to make choices, and say what they liked and wanted and had a chance to fulfill their dreams," Baker-Lynch added.  
Dreams that include being part of a world that celebrates true inclusivity and neurodiversity. 
"When I first started working in this field, society didn't want people with I/DD in their neighborhoods, and now, we have Central Park Challenge where people welcome them into the community," Baker-Lynch said. "It's about saying let the world see them for who they are because the people we work with are special and deserve to be happy."