Share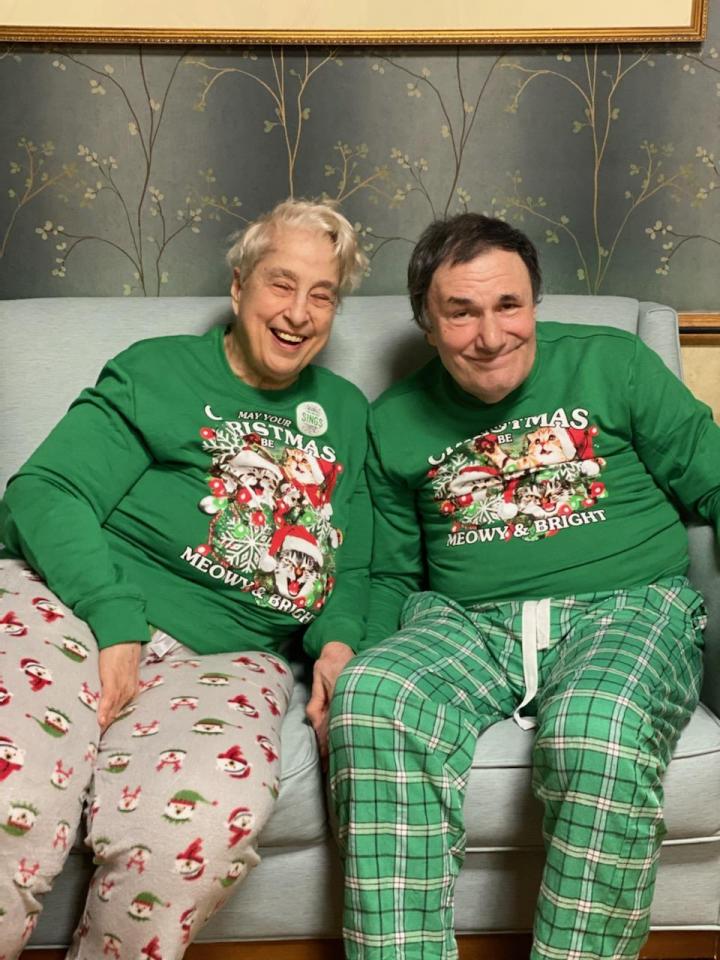 When Jeff Burke started a new job at YAI as a Floater in March of 2019, he was optimistic for the year ahead. His job required him to fill in at whatever program needed extra staff. He'd find himself in Brooklyn one day and in the Bronx the next. But there was no way to predict that by March of the following year, he would contract the novel coronavirus that had begun to hit New York. When he found out that he'd been exposed while working at a residence, Burke went into strict quarantine for 14 days. 
As Burke was recovering, YAI was facing mounting pressure. Some staff were getting sick and it was a challenge to get essential coverage in residential programs. Social distancing in many residential settings can be complicated and it was particularly difficult to find people who were able to support infected residents. As Burke recovered, he knew he would be willing to stay with COVID-positive residents. 
"I wasn't worried about getting reinfected," Burke said. "I was happy to get out of my own quarantine and be around people. And I felt lucky to be able to do something other people weren't able to do." 
Burke prepared for his first day back. He was slated for a 12-hour shift with a couple he already knew in Brooklyn. Robert Axelrod and Diana Lane have been together for 36 years. In February, the pair moved from a YAI supportive apartment to the Cobble Hill Residence, where Axelrod could receive more support. However, a few weeks after their move, Axelrod tested positive for the virus. Lane was counseled on the risks of quarantining with him, but for her, the decision was easy: they would stay together. The pair was even able to quarantine in their previous apartment, which made the experience easier.
What had started for Burke as a single 12-hour shift quickly turned into 14 days on the job. "YAI was having difficulty finding people who had already had COVID so I decided to just stay and work with Robert and Diana instead of having others come in and out of the house." 
"Robert needed support with walking, showering, using the restroom, and getting into bed," Burke said. "I tried to prepare all the meals to keep the germ situation under control. I did my best to give them their own space to relax because it was a stressful time and I wanted to give them a sense of normalcy."
Aside from other staff who would come to give medication to the couple, no one else entered the house. But staff showed up in other ways—helping with deliveries and bringing food and other necessities to the three of them. According to Burke, many of his colleagues consistently went above and beyond.
"It was a lot on all of us staff, but we all feel a little more connected as a result of these experiences," Burke said. It also gave him a special connection with Axelrod and Lane. 
"Jeff is a very nice man," Lane said. "I miss joking around with him. I like Jeff."
Burke is now a full-time Direct Support Professional in YAI's Manhattan supportive apartments and Axelrod and Lane are back in their residence. But Burke often finds his way back to Cobble Hill to work on the weekends. 
"I have a different relationship with Robert and Diana because it feels like we went through a difficult experience together and we have an unspoken bond," said Burke. It has also made him see the true value of his contribution. "Going through this has made me feel proud of the work we do. With so many people out of work I was happy I could do something positive during this difficult time."
Jeff Burke is a remarkable colleague. But his dedication is one of hundreds of similar stories. YAI stands with people with disabilities no matter what. Even in 2020. And we hope you'll join us.