Share
Imagine you're planning the most important party of the year. You line up the perfect venue and gourmet catering, you confirm spotlights from the Board Chair, the Mayor, and Beyonce, and you watch as week by week, expectations for a good time soar.
And then the world abruptly shuts down.
YAI's 2020 Central Park Challenge was one for the record books. Only a few weeks before the agency's massive Central Park celebration, organizers were forced to transition the annual party to an online format. But YAI's Virtual Central Park Challenge drew legions of supporters to their computers on a sunny morning in June and raised hundreds of thousands to improve life for children and adults with intellectual and developmental disabilities (I/DD). For YAI, the online outcome spoke to the agency's resilience and its donors' loyalty, raising $420,000 – more than 17 percent over 2019 – to enhance its programs and services.
"Our supporters stick with YAI through thick and thin," said Jessica Stinchcomb, YAI's Manager of Special Events. "And last year felt pretty thin. But our community turned a potential nightmare into a show of solidarity that helped YAI meet unexpected financial hurdles brought on by the pandemic."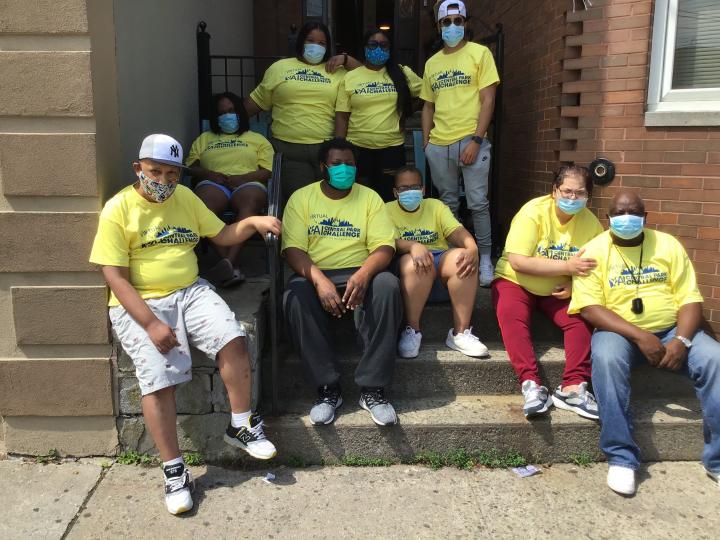 YAI's Central Park Challenge also bucked a national trend as nonprofits around the country struggled in the midst of the pandemic. A 2020 study by Independent Sector found that 83 percent of nonprofits faced decreased year-over-year support. Most reported dramatic declines in earned revenue, individual giving, and philanthropic grants. With hotel ballrooms and golf courses shuttered for much of the year, the decline in event-based revenue was even steeper.
One year later, the climate at YAI feels very different. Its clinical affiliate, Premier HealthCare, is already administering COVID vaccines to people with I/DD and the frontline workers who support them, and Stinchcomb and team are hopeful about what's ahead. On June 5, 2021, the Virtual Central Park Challenge will return but with new ideas and stamina built up from a year of behind-the-scenes planning.
This year will also see the start of the Central Park Challenges, pre-party activities focused on advocacy, community engagement, and raising awareness about the unique abilities of people with I/DD.
"Our season starts now," said Stinchcomb. "We're already hosting dance parties, game nights, and exercise classes--whatever we can do to generate excitement and get people onto their feet after months of isolation."
"We've got a long runway this year but we're keeping safety front-and-center," Stinchcomb said. "All of our activities – and there will be a lot of them – will respect social distancing guidelines."
Even amidst change, one Central Park Challenge tradition remains timeless. Long-time host Bill Ritter of WABC-TV, will return in 2021, his vitality and passion fully intact. For Ritter, the pandemic can do nothing to tamp down the most unique asset of this annual blow-out.
"Central Park Challenge has it all over conventional rubber chicken dinners," he said. "People who receive services from YAI take an active role – whether selling raffle tickets, creating their own fundraising teams or, as they did last year, recording short video greetings that I get to introduce. Even indoors, that passion jumps out and helps level the playing field for people with disabilities." Become a part of YAI's Central Park Challenge today – and don't miss the fun on June 5.