Share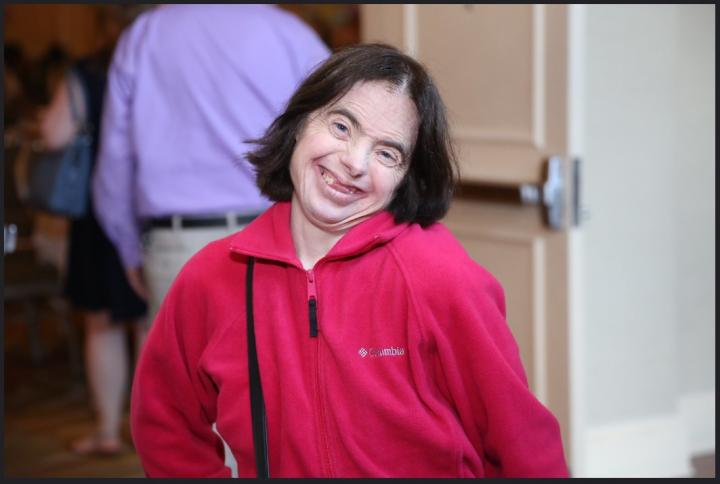 Dementia has deprived Tiina Mills of many of her memories and she is often confused. That changed for an instant one day in February when a YAI caregiver turned on her iPad to play the music of opera singer Luciano Pavarotti, beloved by Mills for most of her life.
"It was really like someone turned on the light after a long darkness," says Tracy Behling, Senior Regional Supervisor for YAI Hudson Valley. "She started to cry, but kept saying: 'These are tears of joy. I'm crying from happiness.'"
Behling says that although Mills remains cheerful, she doesn't really know where she is or recognize people. For the first time in a long time, she says, Mills recognized something familiar to her when she heard the music.
Witnessing Mills' transformation touched Behling so much that she posted her thoughts about it on Facebook, saying she wanted to share a story of hope.
"Every day amazing things happen at YAI," she wrote. "But this was something above and beyond that created a moment I will never forget."
Mills was born with Down syndrome, which significantly increased her risk of developing dementia as she got older. According to the National Institute on Aging, people with Down syndrome have a dramatically increased risk of developing Alzheimer's disease by age 40 compared to the general population.
YAI has supported Mills for more than 30 years and in December moved her to its Spencer Drive residence in New Rochelle so she could receive one-on-one care in a barrier-free facility as her dementia advanced and her mobility declined.
Spencer Drive Supervisor Lauren McFarland learned about Mills' love of opera by reading her life story, a tool that YAI staff encourages its aging residents to compose so staff can know and serve them better. Included in Mills' story was how her mother, a singer and music lover, introduced Mills to opera at a young age.
On the day that McFarland decided to play Pavarotti, Mills was asking to go home and to see her mother, who passed away a few years ago.
"When the music came on, she was home," says McFarland. "She instantly fell into a comfort zone."
Behling, whose own mother worked at the Metropolitan Opera House in New York City, says she has had many conversations about opera with Mills over the 18 years she has known her.
"I was just so emotional watching her because she seemed so connected and alive in that moment," says Behling. "She recognized the music. She absolutely knew it was Pavarotti."
That makes sense to YAI Behavioral Intervention Specialist Judith Bailey-Hung, who says music is one of the last aspects of memory to fade. In fact, research from the Mayo Clinic suggests that music can provide emotional and behavioral benefits for people with dementia.
Bailey-Hung says she met Mills nearly 20 years ago and came to know her as an independent, determined woman who knew what she wanted and was a strong advocate for herself.
"Tiina taught me so much about the importance of relationships, respect and listening to the people we support," she says.
In 2014, Bailey-Hung wrote an outcome for Mills that began the process of documenting her life story, taking advantage of Mills' love of writing and taking photographs. As Mills' memories started to fade, YAI staff initiated an outcome for her using GreyMatters  —  an interactive life storybook app that helps trigger a dementia patient's recall through the uploading of photos and subsequent recording of associated memories.
Before Mills moved late last year, Bailey-Hung shared Mills' stories with the staff at the Spencer Drive residence so they would know who she was and what was important to her — including her passion for Pavarotti and folk singer Pete Seeger.
Bailey-Hung says Mills' reaction to hearing her most cherished music demonstrates the benefits of life stories and the one-page descriptions YAI uses for people it supports throughout all programs.  
"This is why we do what we do and why those tools can make all the difference," Bailey-Hung says.