Share
On a recent summer afternoon, as New York Assemblymember Jeffery Dinowitz walked into YAI's Riverdale residence in the Bronx, he did not expect a vegetable garden tour. Jodi Ann Williams, Senior Program Supervisor at Riverdale, insisted the Assemblymember see the garden before he left. Though it was not a requirement at the group home, she wanted to make sure it was known when staff go the extra mile.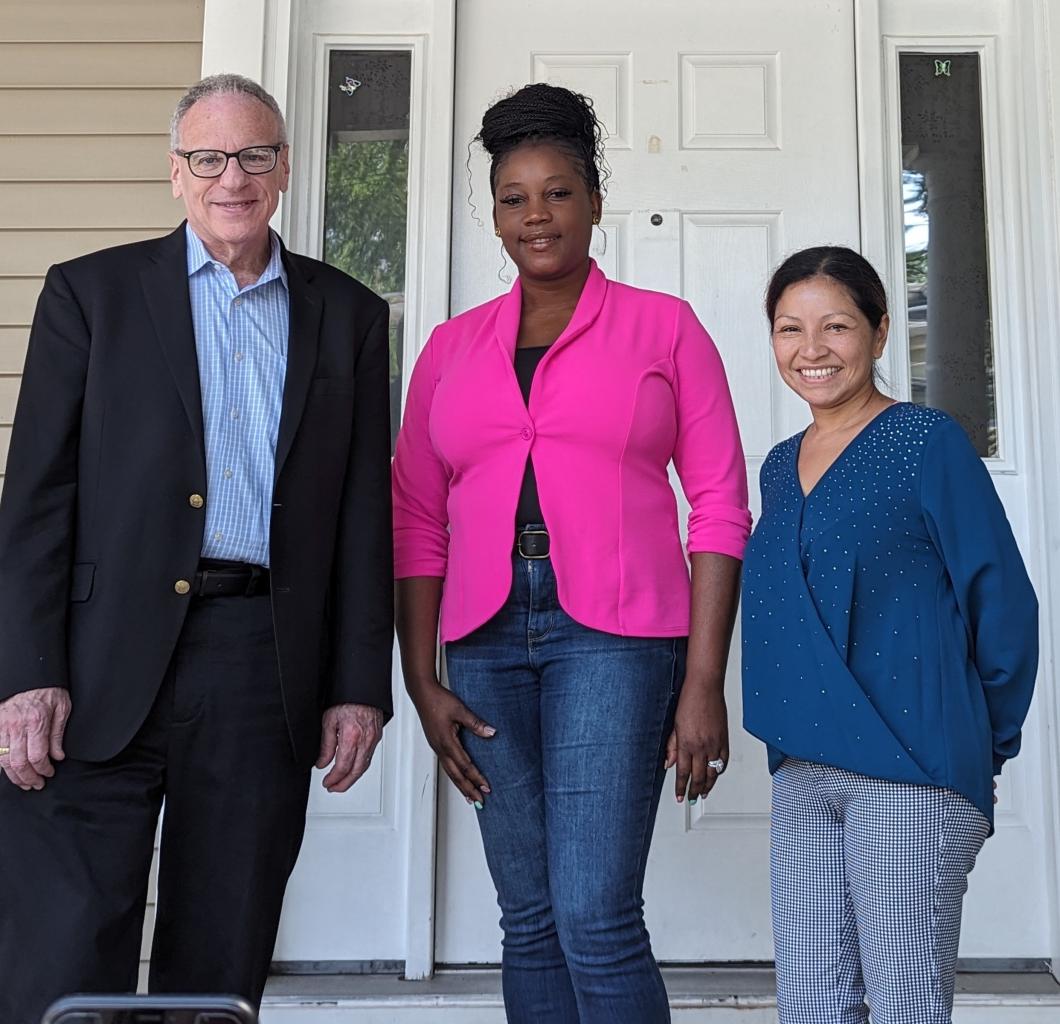 The Assemblymember, who up until that point only asked questions about Medicaid funding and the workforce crisis, was immediately inspired and said, "Every residence in the Bronx should have something like this. How can I help make that a reality?" Given that an estimated 1.2 million New York City residents are food insecure, according to the New York City Council, the Riverdale residence's vegetable garden is playing a small part in tackling a much larger problem.
From the vegetable garden in the Bronx, to a Christmas tree that stays lit all year long with different holiday-themed decorations in Brooklyn, politicians continue to be amazed when they step in to YAI programs. For two years now, YAI has been regularly arranging for legislators from New York City, New York State, and the federal government to visit programs and see what YAI's work looks like. "Across residences, day programs, healthcare clinics, schools, arts and culture programming, crisis prevention and intervention services, and more, the need to invest in services for people with intellectual and developmental disabilities (I/DD) and the staff who care for them is great," said YAI's Director of Government Relations, Scott Karolidis. "There is no better way to understand our work than to see it up close and personal."
YAI is advocating for a critically needed cost of living adjustment to Medicaid reimbursement rates which would increase funding and boost wages, experimentation with government funding models to find ways to move money where it's most needed and make payments more reliable, more supportive housing, expanded options and models for independent living supports, medical and dental reforms, and more. New York Senator Shelley Mayer, who recently visited a YAI home in Scarsdale, acknowledged that direct care workers were some of the most essential workers during the pandemic, and had not received the financial recognition from the state that they were entitled to.
"Everyone in this house works overtime just to meet minimum coverage. During the worst of the pandemic, I had to juggle overtime hours at work and supporting family at home," said Assistant Supervisor Dwaine Peterkin at Scarsdale. "We do it because we love our jobs, and we are passionate about the people we support, but we need more from the state. Better wages, better hours, more staff."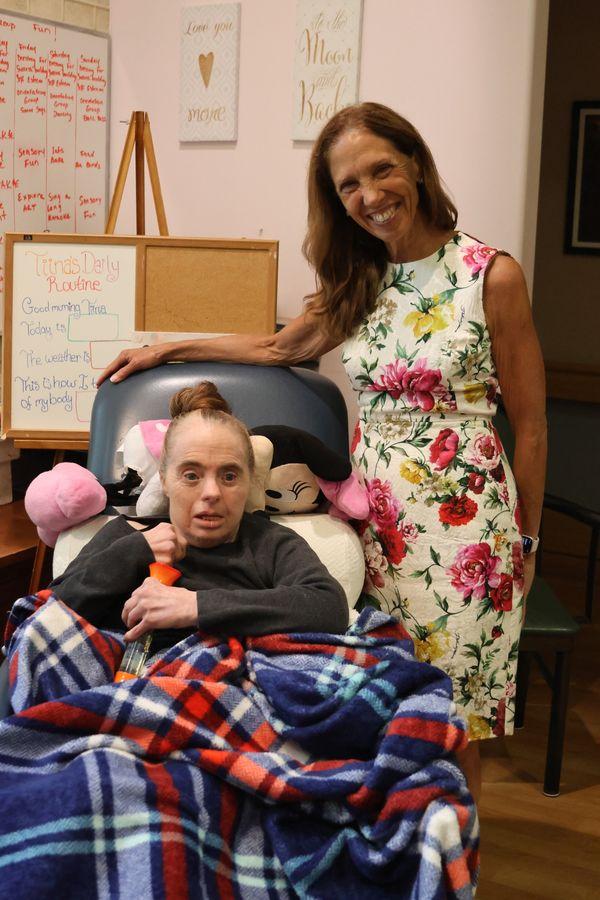 The message was the same when New York Assemblymember Amy Paulin visited YAI's Spencer Drive residence in New Rochelle: Despite workers going above and beyond, putting in overtime when called on, the workforce crisis was showing no sign of abating without significant support from the government.
"YAI strives to have every legislator visit at least one residence or day program they represent, as these legislators make vital decisions on how much money these programs and their staff receive when they go to work," said Karolidis. "These visits provide opportunities for legislators to learn firsthand about the challenges and successes of people with I/DD and the programs that support them. While legislators read about these kinds of services or might hear about the issues in their meetings, there is no replacement for direct, personal experience."
Moreover, when legislators visit group homes and day programs, they get to meet the people YAI supports who don't always have easy access to their representatives in New York, Albany, or Washington D.C. When they can communicate face-to-face about what they need to live happy and fulfilling lives, the message gets through better than any other medium. Usually, the message is direct—to Congressman Adriano Espaillat, one resident at YAI's Lakeview home asked for a few words before he left. She said simply, "We need more staff."
Back at Riverdale, the vegetable garden continues to grow thanks to staff who go above and beyond for the people they support. The garden, a way to get healthy foods into strict diets for residents at Riverdale, is one of countless creative solutions staff come up with to ensure the people they support are able to flourish. 
"The rewarding part is whenever we get to eat from the garden and see what it has produced for us," said Williams. "The people we support deserve the best that we can give them, and I hope these visits from politicians can help them understand why they need to invest in the I/DD community."