Share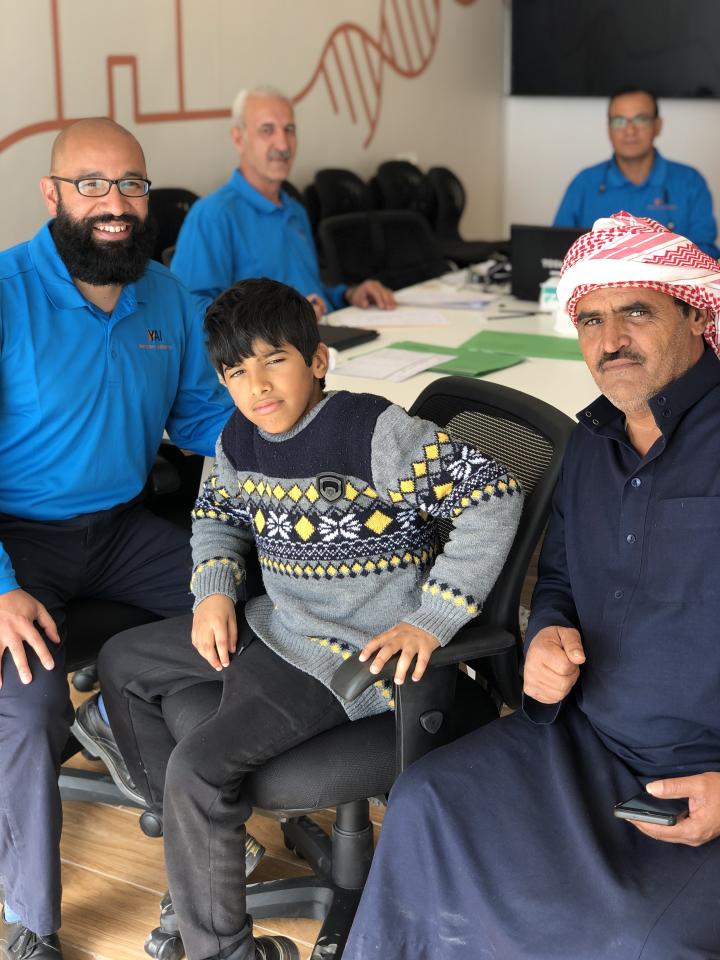 When Ivan Lopez got off the plane for the first time in Saudi Arabia, he understood that the region's uncompromising beauty was not matched by a wealth of services – especially for people with disabilities. But at the start YAI's four-month training engagement there, Lopez was ready to make change.
"This is a remote area that currently lacks a lot of basic services, so our goal is give staff the information and tools they need to support families in AlUla once we leave," he said. "These intimate trainings allow us to see what the staff here already know and how we can best meet their needs within this particular context."
In January, YAI partnered with the Royal Commission for AlUla (RCU) to support people with intellectual and developmental disabilities (I/DD) in one of Saudi Arabia's most rapidly developing regions. Representatives from YAI launched a four-month initiative to bring the agency's expertise in person-first services to people with I/DD in AlUla. Much work was conducted before the COVID-19 pandemic hit. And more recently, the collaboration continued remotely to generate an extensive report on what was accomplished and what opportunities the RCA has in front of it.
The idea of introducing I/DD services in AlUla is driven by Saudi Arabia's 2030 goal to establish the region — home to the country's first UNESCO World Heritage site — as a top tourist destination. As such, Saudi Arabia anticipates a population boom spurred by more than 67,000 new jobs in a rural region that, until recently, has seen little demand for social infrastructure, especially that which could support people with I/DD outside of institutional settings. 
A 2014 survey by the CDC reported that more than 60,000 people in Saudi Arabia have I/DD. However, the report notes that the real number is likely much higher and that I/DD services are limited or nonexistent, especially in regions like AlUla. Ending in May, eight of YAI's most senior staff have been assessing and training more than 70 disability support professionals in AlUla to ensure that the region's I/DD services infrastructure will be as robust as its future economy.  
The trainings, which vary each week, cover topics such as working with adults with autism, supporting people with multiple diagnoses and complex needs, informed decision making, teaching methods for people with I/DD, and more. According to Connie Senior, YAI's Assistant Coordinator of Sex Education, each class has been tailored to ensure maximum retention and improve the likelihood these will be applied in the community.
"We looked at the training materials to see what might not translate —whether it's a reference or a joke — and find ways to make it connect for people there," she said. "We also kept in mind that this is a very reserved culture, so we have to work within their values and make sure we aren't doing anything that might be offensive.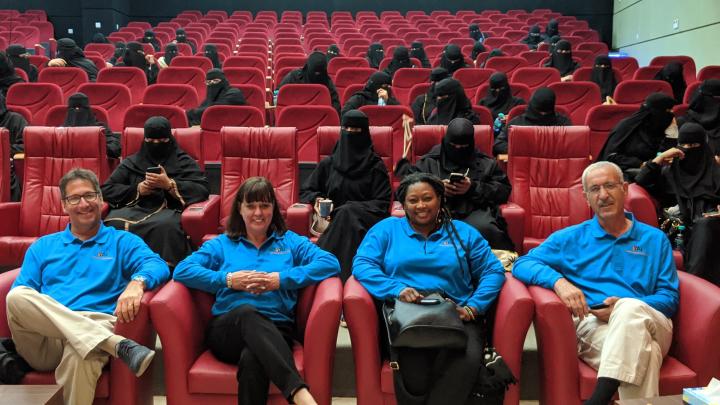 Senior added that YAI's long-term goal is to equip I/DD support professionals in AlUla to become trainers themselves so that the local I/DD support network can keep pace with the region's growing population.
Chief of the Economic and Social Development Sector at the Royal Commission for AlUla Mohamed Alshamari agreed, adding that the training provided by YAI will ensure that I/DD supports for families living and working in AlUla meet the same world-class standard as the area's other projects.
 "This partnership has the potential to have a transformative effect on the lives of people with disabilities in northwest Saudi Arabia, who previously had to make 1,000-mile roundtrips to receive care," Alshamari said. "By working together with YAI, we are providing innovative, person-led treatments, in line with our commitment to put people at the center of AlUla's development."
According to CEO George Contos, YAI's initiative in Saudi Arabia is aligned with the agency's strategic plan to bring person-centered services to countries that are committed to deinstitutionalizing their citizens with I/DD.
"YAI's mission is universal, borderless, and boundless," he said. "All people with I/DD, no matter where they are in the world, can benefit from person-first services. Often, as nations develop, investing in infrastructure to support people with I/DD outside of institutions is an afterthought. However, this has not been the case in Saudi Arabia. Seeing how committed the Royal Commission is to allocating resources toward supporting people with I/DD, is very refreshing and promising."
Senior echoed Contos' sentiments, adding that everyone deserves the opportunity to lead better lives in which their human rights are recognized and upheld.
"One of the things I feel called to do is to go into every corner of the world and spread knowledge," Senior said. "Anywhere we can help people understand and support people with disabilities is always a good thing. If we truly want to bring in the light, we have to start somewhere."