Share
Providing residential services for people with intellectual and developmental disabilities (I/DD) takes focus, organization, and lots of patience long before the first resident moves in. From housing permits to community resistance to increasingly bureaucratic reimbursement regulations, the road to offering residential services is long. But with more than 6,800 people with I/DD awaiting residential placement in New York State alone, supported residences remain a crucial step toward greater independence for many. Undeterred by the challenges of opening a new house in the midst of a pandemic, YAI has added three new residences to its roster over the past month, bringing its total number of residents to 809.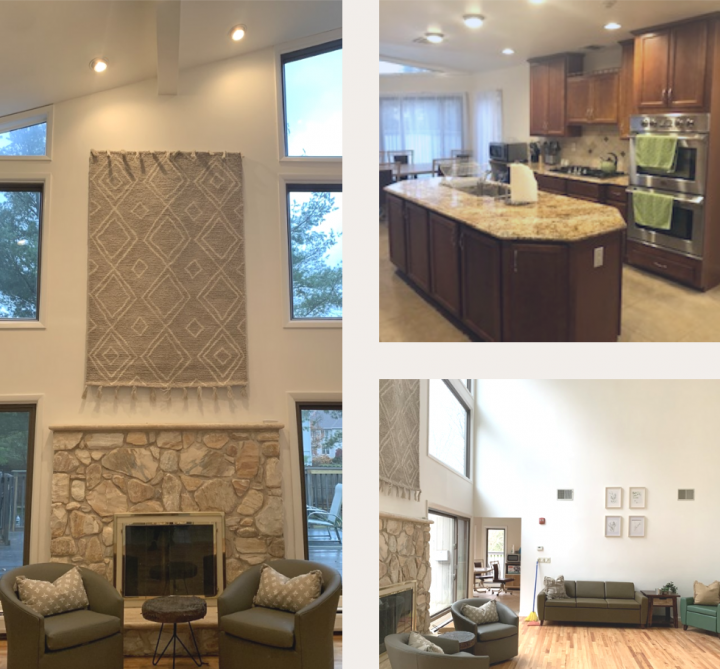 New houses on Vista Court in Yorktown, Lady Godiva Way in New City, and Halsey Court in Valhalla, are quickly becoming homes for 18 young people who were living with families or transitioning from residential schools.
YAI Hudson Valley Coordinator Samantha Gawad, who has been involved with the opening of all three houses and now oversees Vista Court, says the pandemic has added complexity to both opening and running the houses.
"It was around this time last year that we started to learn more about COVID and it delayed the process," Gawad said. "Construction completely stopped in all three of the new programs. Recruitment also became really difficult. And that's something that we're still facing." 
In addition to relying on Supervisors and Direct Support Professionals from other programs to maintain essential coverage, Gawad said that staff have had to find new ways to fill residents' days. 
"Typically, when somebody moves into a residence, you have some structure because they're going to a day program or they're competitively employed," Gawad said. "But with many day habs still closed, we've had to be very creative about how we're organizing our days so that the people we're supporting are doing productive activities so there's some sense of routine and some sense of purpose and normalcy."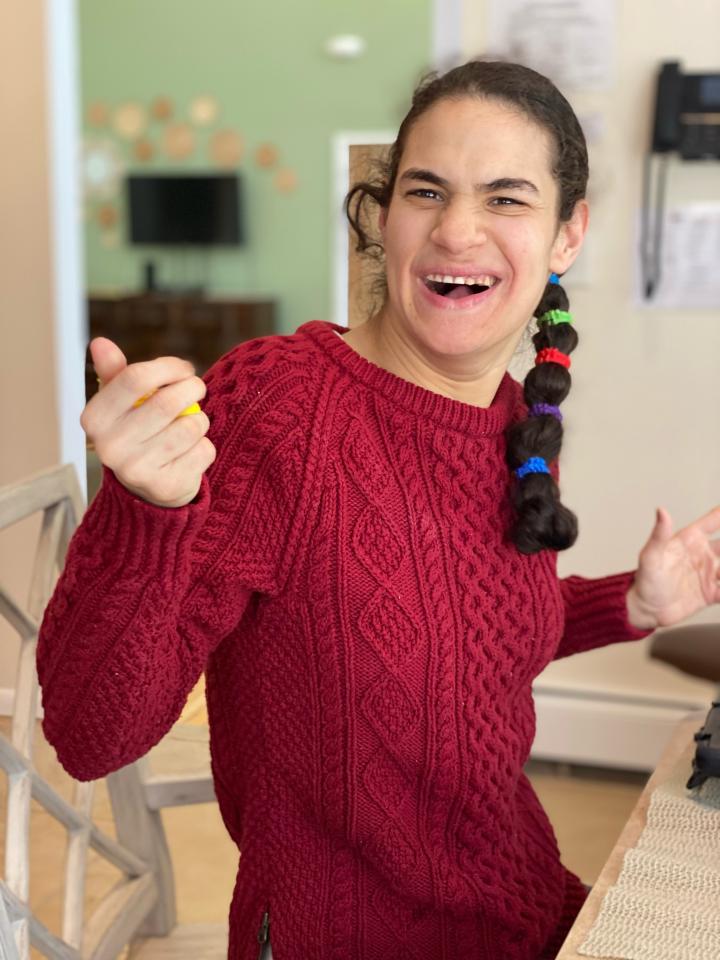 For Heather Klippel, who moved into YAI's Godiva Way residence in New City on February 2, the change has already allowed her greater autonomy.
"I love waking up, getting ready at my own pace, and not having to worry if I have an aide that day," Klippel said.
Not only do the three new residences allow people to live more independently, but they were specially designed taking into account the wants and needs of each resident. Before moving in, each prospective resident fills out a "people description," which covers their likes and dislikes. Once residents are selected, YAI staff remain in constant communication with them and their families to ensure needs and expectations are aligned.
"During the exploration process you really get to know the people who are moving in so that we're ready to provide the best support possible and really match their needs," said Gawad. "We take all of that into account with decorating the house to their liking, decorating their bedrooms to their liking, and also putting in special touches such as a sensory wall with different textures and a bubble lamp to support those who enjoy different sensory input."
In Klippel's case, that entailed a customized bathroom with toilet bars, a roll-in shower, and a shower chair.
"I lived in a small house and every little thing made noise.  I would have to worry about going to the bathroom at night and waking somebody up.  Here, I don't have that worry," said Kippel.  
The whole process, including the challenges and delays caused by COVID, is all worthwhile when people have increased autonomy, according to Gawad.
"It's exciting to see people, when they have been waiting for so long, when they get to that point where they're finally moving in," Gawad said. "It's the first time, for some of these folks, living on their own. With the supports of staff, but being more independent from their families or from a residential school, where things have been highly structured. Now they're coming to the next level of their independence."