Share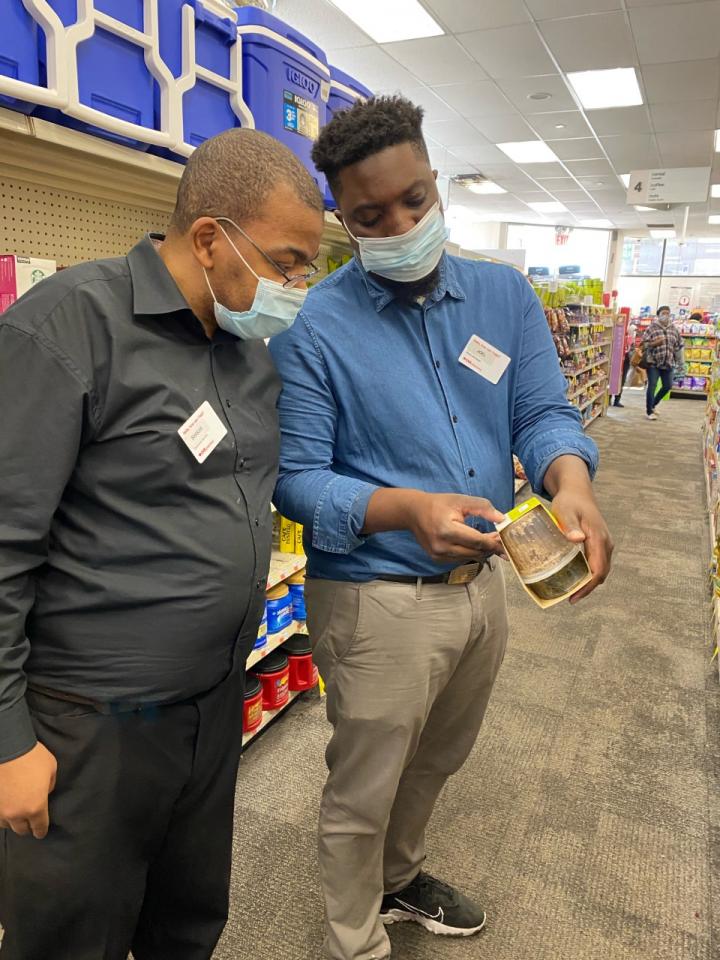 Shakar Hollins, like many, lost his job due to COVID-19 last year.
He is part of the often overlooked and underrepresented community of people with intellectual and developmental disabilities (I/DD) seeking meaningful employment in workplaces across the country.
According to the U.S. Bureau of Labor Statistics, a large proportion of people with a disability—about 8 in 10—were not in the labor force in 2020, compared with about 3 in 10 of those with no disability. Across all age groups, people with disabilities were much less likely to be employed than those with no disabilities, the report states. COVID has only exacerbated this disparity.
Hollins struggled to find a new job but was determined to stay the course. His persistence and dedication, all while working with his job coach, eventually paid off last December when he was offered a job on the spot at a CVS location in Manhattan.
"Tough times happen and I think sometimes people give up easily," Hollins, 43, said. "I knew one day I would get a job and someone would hire me."
The Bronx resident is a part-time employee at CVS on 125th Street in Manhattan. He is a Key Holder at the store, a title that includes other responsibilities such as stocking shelves and greeting customers. Hollins' job coach, Cecily Serrano, helped him through the interview process and is onsite with Hollins during his work hours to both assist and advocate for his needs.
"From a young age, people with I/DD are not informed about the workforce and how to be competitive," said Serrano. "I am here to guide them and show them how to be that employee who meets expectations and surpasses them."
Hollins' employment was made possible through CVS Health's commitment to inclusive employment. The company's Workforce Initiative aims to address the national disability employment gap and help break down barriers faced by far too many with disabilities.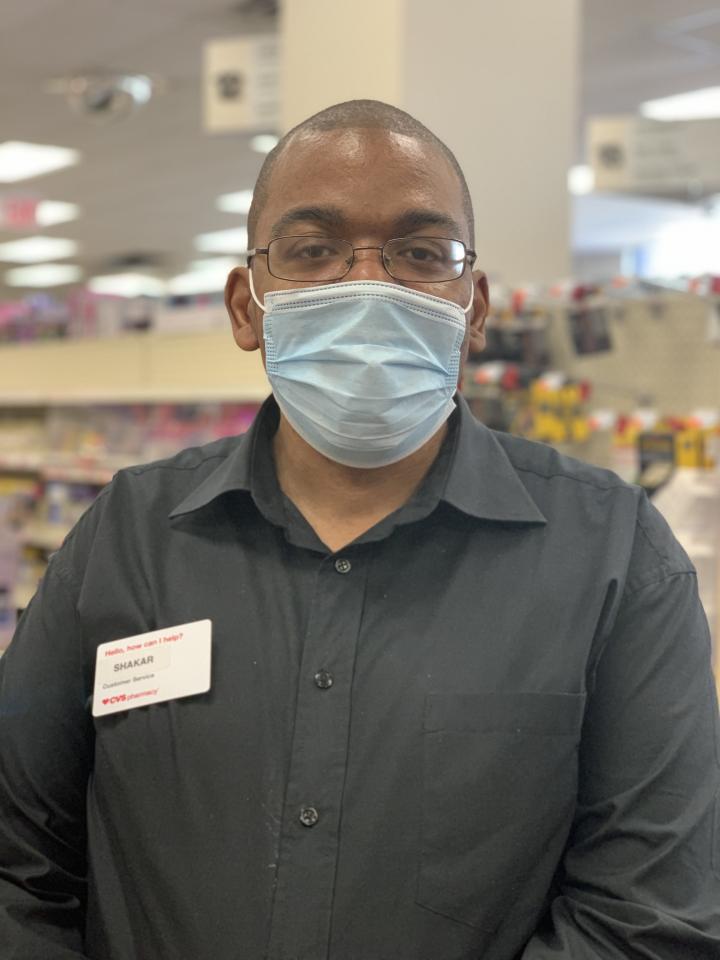 It aims to connect people with I/DD with rewarding work experiences by providing the tools, training, and support needed to achieve successful employment opportunities and a promising future.
YAI is one of CVS Health's partners in this initiative. This collaboration allows YAI to recommend strong candidates, through New York's Office for People with Developmental Disabilities and ACCES-VR (Vocational Rehabilitation), to the company. Often, people with disabilities face greater discrimination when trying to enter the workforce, despite the talents and skills they possess.
"It's so great to see people we support at work and hear that they got the job of their dreams – it's the most amazing feeling in the world," said Shena-Gaye Patten, Bronx Employment Program Supervisor. "It's not a handout that they are getting. This is competitive employment where they are making minimum wage or more in their community." Many stay in the positions for years and some rise the ranks, Patten added.
CVS Health currently runs eight mock CVS Pharmacy locations where people with disabilities receive hands-on training for job skills such as providing customer service, stocking shelves, and operating the cash register.
However, when the pandemic hit, job positions became scarce and hiring was at a standstill. But despite the challenges, CVS Health was still open to continuing their relationship with YAI and helping place qualified candidates in supportive employment.
The company worked with Hollins and Serrano to ensure Hollins' success at the job. They even continued to support Hollins' through personal setbacks and a health scare that delayed his start date.
"CVS has been a great partner," said Serrano. "Shakar had a lot of obstacles to overcome and they welcomed him with open arms. He has been confident in his abilities and just a fantastic fit for the position."
"We are genuinely impressed with Shakar as an employee," said Joel Coppin, CVS Store Manager. "He shows great initiative and we are very appreciative to have him as part of the team."
For Hollins, having a support system that truly see his full potential has made all the difference.
"All the people are really nice and my boss works with me," said Hollins. "I am grateful for YAI and also my job coach who supported me 100 percent and helped me stay focused and never quit."