Share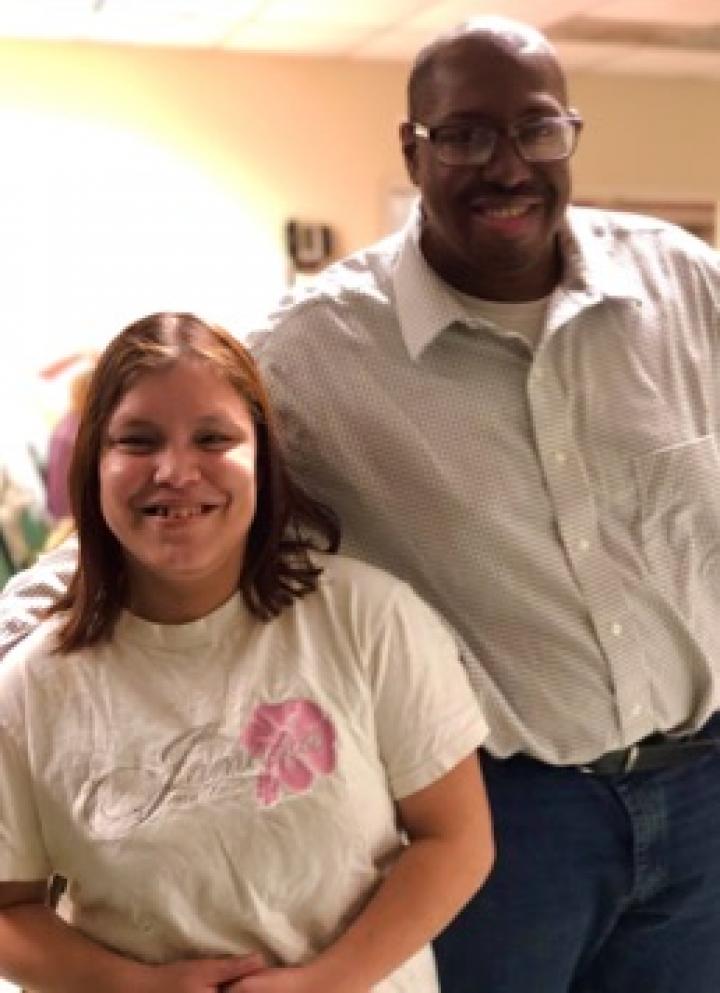 On a brisk February evening, 22 people trickled through the doors of YAI's Tarrytown Day Habilitation Center, teeth chattering from nerves and the chilly air. Though they represented a broad range of ages, backgrounds, and abilities, they were united by the same goal: to make a meaningful connection with others at YAI's inaugural Get 2-Gether celebration.
A 2018 study in the Journal of Applied Research and Intellectual Disabilities found that 45 percent of adults with intellectual and developmental disabilities (I/DD) report chronic loneliness compared to just 15 percent of those in the neurotypical population. Worse, this chronic loneliness was associated with an overall decrease in physical and mental wellbeing. 
This scourge of loneliness is what inspired Christopher Bocachica, Residential Supervisor at YAI's Vista Court residence in the Hudson Valley, to develop the Get 2-Together program. 
"I saw that there was a huge need for socialization opportunities, but I didn't want to do something that was just a one-time thing," he said. "So, I built the program around the concept of sessions that led up to an actual event."
Launched in January 2020, Get 2-Gether is the first of its kind for YAI. The pilot classes, which were open to YAI residents living in the Hudson Valley, consisted of four hour-long sessions that covered the ins and outs of human relationships, romantic and platonic alike. 
"To start, we covered things like the differences between friends, family, intimate relationships, and acquaintances and what kinds of boundaries and interactions define each," Bocachica said. "From there, we explored things like compromise, expectations, and challenges. We also discussed how to stay safe from predators. For instance, we asked: 'Should you give your bank information to someone on a date?' It's important because those things do happen sometimes."
During one session, Bocachica and his team invited couples with I/DD supported by YAI to sit before the class, panel-style, and discuss their lived experiences. 
"We opened it up so that people in the group could ask questions to couples who had been together anywhere from two to 27 years," Bocachica said. "It was really cool to have them see the possibilities for what healthy relationships between people with I/DD can look like."
Nadia Menoscal, a woman who has lived at YAI's Wagner residence for 11 years, said she was drawn to Get 2-Gether to connect with friends and to deepen the romantic relationship she's been in since December. 
"I like being able to party and have fun and meet everybody, but there is one who is my boo," she said, her smiling eyes darting to the tall man who stood a few feet behind her. "I've had a lot of boyfriends before, but they were annoying. He's a nice person and I want this to be good."
Unable to resist joining his girlfriend as she talked about their romance, Leon Owens took Menoscal's side, grinning from ear to ear.
"This is my first time dating and I've learned a lot," said Owens, who is supported at YAI's Elmsford Day Habilitation Center. "Relationships and dating can be hard, so I wanted to learn about how to do it so we could get married." 
At the mention of marriage, Owens and Menoscal broke into delighted laughter. Menoscal went on to talk about how, in addition to attending Get 2-Gether events, they had cultivated their bond with visits to each other's homes and during Owens' birthday celebration at Applebee's.
"Instead of cake, we had apple pie for his birthday," she said. "It's his favorite. It was my surprise for him."
As the evening progressed, revelers chatted between bites of chicken wings and danced to Despacito, circling around Owens and Menoscal to cheer them on as they showed off their impressive samba moves. 
Given the success of the Get 2-Gether pilot in the Hudson Valley, Bocachica said he anticipates that demand for the program will grow.
"We want to give people a way to practice approaching relationships in a safe, semi-controlled environment," he said. "As YAI serves more young people, we're hearing more talk about the desire for girlfriends, boyfriends, or even just close friends. So, we'll see what the future holds. Who knows? There might Get 2-Gether events throughout YAI. The possibilities are endless."