CEO George Contos Named in Nonprofit Power 100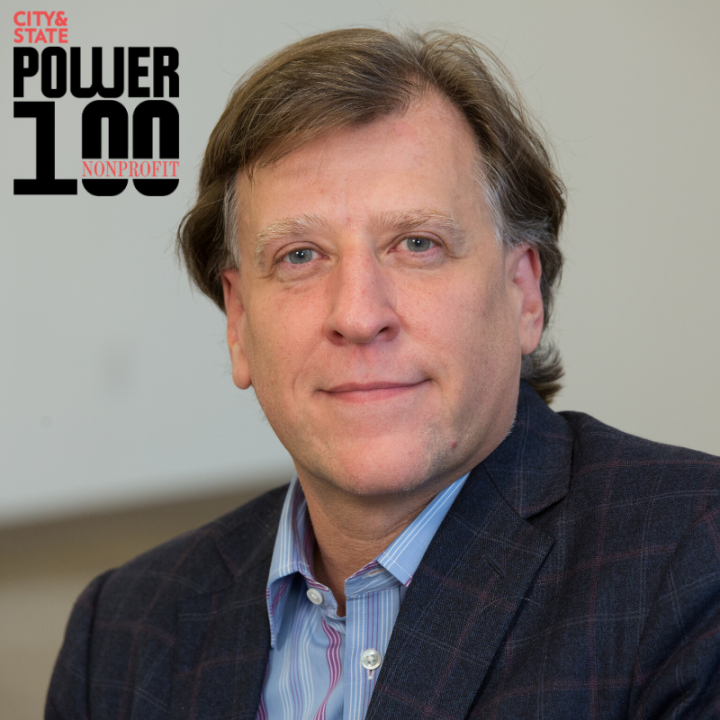 On November 10, CEO George Contos made his debut on City and State's Nonprofit Power 100 list, coming in at 45. New York nonprofits employ more than 1.4 million people — more than any other state. The sector plays a critical role in the city's social and economic wellbeing and provides essential services to hundreds of thousands of New Yorkers, including health care, social services, education, and more. YAI, which employs 4,000 people and provides services to 20,000 people each year, is one of the largest nonprofit agencies in New York.
According to City and State, the Nonprofit Power 100 highlights leaders who have "spearheaded major accomplishments, dug into policy issues, connected with powerful elected officials, and provided for their communities across the state." Contos, who became CEO in 2015, has led several initiatives that helped him earn his spot on the list, including streamlining YAI's administrative structure and redistributing resources to better serve the people the agency supports.
"With so much change coming to our field, YAI is fortunate to have a leader shaping such a thoughtful and clear path for the future," said Jeffery Mordos, Chairman of YAI's Board. "To have that foresight recognized within the nonprofit sphere is a source of inspiration for everyone at YAI."