NY START Wins Prestigious Award at START National Training Institute
NY START's Tri-Borough Region won first prize for the Research Poster Session at the START National Training Institute in Boston earlier this month. Over 200 professionals from around the country attended the three-day event, with 12 different teams submitting entries for this prestigious and highly coveted award.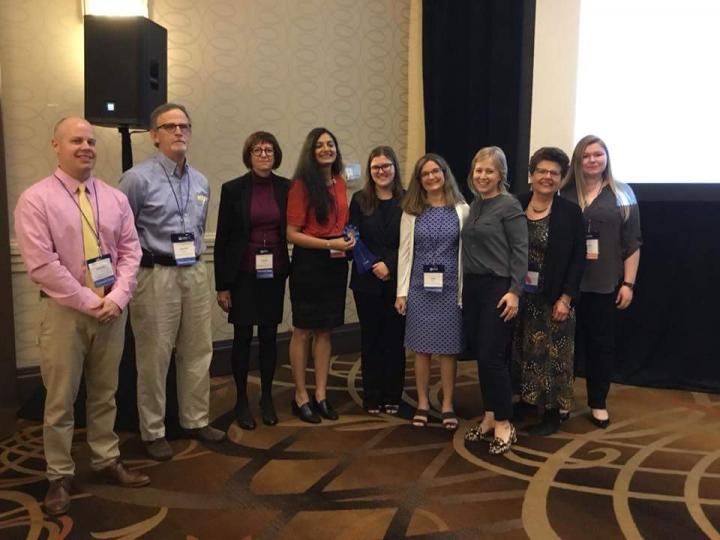 The NY START poster, entitled "Residential Status as a Predictor of Crisis Line Utilization," dealt with the dynamics of group homes vs. families as a factor in the frequency of contacts during stress and confrontation. It suggested the need for changing the methods of outreach to generate more interventions on behalf of families. 
"This was a great effort on the part of our team, especially Katy Strategis, Ashley Groesbeck, Riddhi Mehta, and Anna Micek," said Cheryl Karran, Director of NY START Region 4 Tri-Borough. "We are extremely appreciative of this recognition as well as our outstanding relationship with YAI."
YAI is in its third year of receiving the START award for NY's Tri-Borough Region. During this time, it has grown include supporting almost 200 people, a number that is expected to double over the next two years.
The START National Training Institute was celebrating START's 30th anniversary as an important resource for preventing and intervening during times of crisis. It is part of the Center for START Services Professional Learning Community (PLC) initiative at the University of New Hampshire Institute on Disability/UCED. The PLC is a collective enterprise that seeks to share information and act on learning effectiveness of professionals through continuous inquiry and improvement.