Why MSA?
Communication Support
Augmentative and assistive communication (AAC) is embedded into MSA's curriculum.
Wide Range of Services
MSA offers an extensive menu of related services that continues to evolve with our students' needs.
Small Classroom Size
MSA's classrooms offer opportunities for individualized attention.
Ready for Complex Needs
MSA is equipped to serve students with dual diagnoses and complex learning needs.
Hearing/Vision Support
Our specialists understand the needs of students with combined vision and hearing loss.
Teamwork
Because no two students have the same needs, MSA's many disciplines collaborate on each students' unique learning goals.
About Our Approach
Our curriculum addresses cognitive, intellectual, and social development as well as physical, mental health and nutrition. Teachers utilize the New York State Core Curriculum Standards to create individualized learning experiences, along with Handwriting without Tears and Get Set for School Math and Literacy. In order for students to understand what they have learned, classroom activities must be meaningful to students in the context of their experience and development. We prepare the environment in order to provide stimulating, challenging materials so that students are actively engaged in learning in their environment as well as in developing a foundation for academic success.
MSA curricula are based on the individual abilities and needs of the learners. We promote development in students' critical thinking, literacy, and acquisition of skills in the cognitive, linguistic, social/emotional, behavioral, and physical domains. The Pearson Work Sampling Program provides students with ongoing classroom observation and documentation, which allows our teachers to individualize curriculum in order to address the goals and objectives on students' IEPS.
Our nurturing learning environment provides a safe place for students to interact with peers, problem solve and make connections between the developmentally appropriate curriculum and their world. Multi-dimensional project work and enrichment activities build on the student's prior learning experiences and thereby facilitate the acquisition of higher-level skills. 
Our educational approach emphasizes the active engagement of students, opportunity for individual and group exploration, a balance between adult-initiated and student-directed curriculum, and collaborative learning with the emphasis on the process rather than the product. Our goals are to develop skills as well as prepare students to develop positive self-esteem, confidence, and the ability to work independently and with others.
Donate to Manhattan Star Academy
Gifts to Manhattan Star Academy enrich every element of the school, from new classroom technology to advanced curricular and therapeutic tools that further students' aspirations. Fully tax-deductible donations also defray new costs associated with keeping students and staff safe from COVID-19.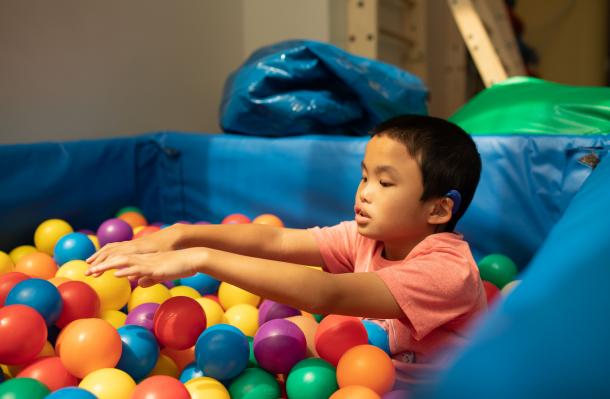 Claudia Charles
Justin's Parent
MSA has some of the most caring, creative, hard-working professionals I have ever met. MSA brings out the best in my son by challenging him everyday. They see the potential in each and every child and as a parent of a child with special needs, there is nothing more valuable than working with professionals who don't see my child as just a diagnosis or a conglomeration of symptoms. MSA is truly a special place full of special people and I could not be happier or more satisfied with my choice to send my son to school there. Thank you MSA!!!!!!