Our Kind of Triple Crown
It all started with the "In My Shoes Presentation" at the YAI International Conference in May. "It was one of the main highlights of the conference," one person told me. In fact a self-advocate from North Dakota was so impressed, she asked us if we would travel there to do a show!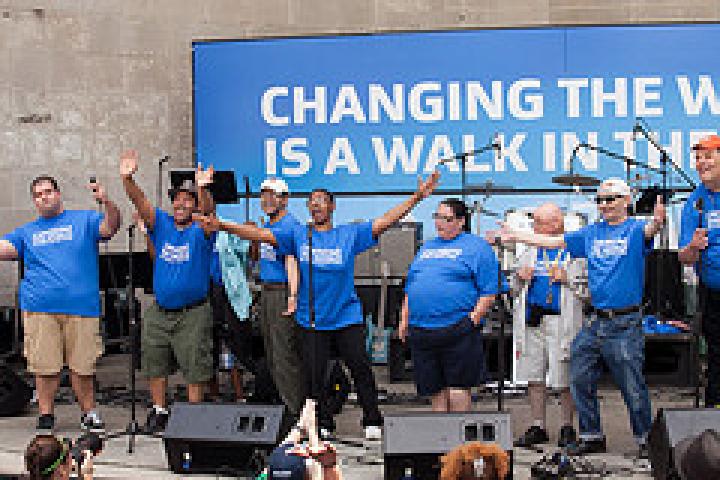 Jerry and Melvin's photography and artwork were displayed and available for sale at the conference.
Then came the Central Park Challenge! The YAI Self-Advocacy Group was asked to perform a Rap number on stage. It was practice, practice! Then right after our performance, there were high fives for everyone. We knew we could do it!
This was our Triple Crown!