Share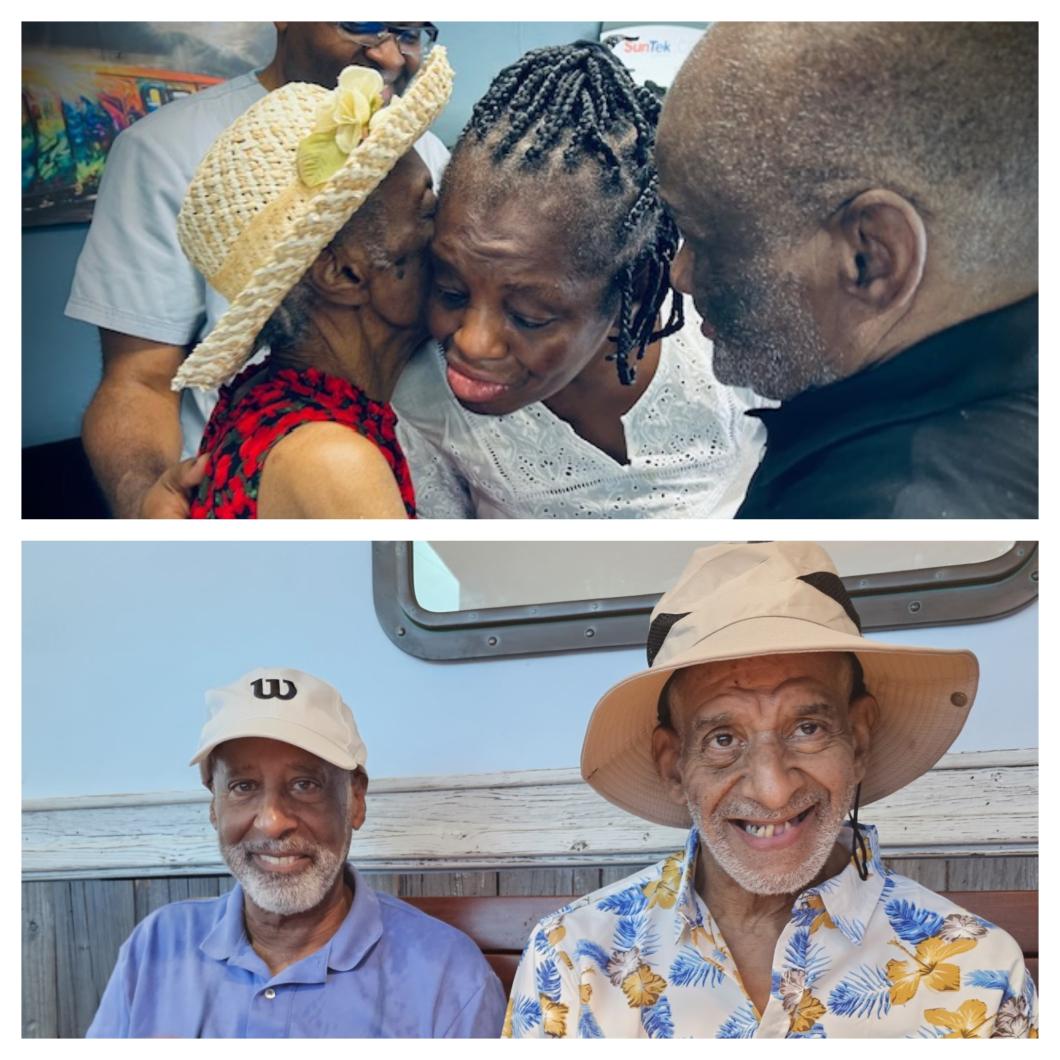 City Line staff in Brooklyn knew they had to do whatever they could to make sure residents had a chance to visit family in Florida after their loved ones could no longer make the trip to New York due to health issues.  
"We weren't sure whether some of them could travel by plane or train, so staff came up with the idea of driving them to Florida to reunite with their families," said Francine Wilson, Residential Director at City Line residence. 
On July 16, three staff members – Dominique Alcutt, Inga Roberts, and Stephanie Daniels – and three residents – Dawn Bayack, Patrick David, and Samuel Lassalle – made the 18-hour drive to the Sunshine State and had an unforgettable time. 
Since Bayack's mother suffers from dementia and could no longer visit her daughter at City Line, the reunion with her in Florida was especially emotional.  
"It was really nice to see Dawn embrace her family and feel the love in the room," said Alcutt, a Direct Service Professional (DSP) at the residence. "I wanted her to get out into the community and she loves when her family calls on video, so to be able to witness all of them together, it was truly beautiful."  
Another resident, Patrick David, had a chance to visit his brother Anthony during the trip. The brothers hadn't seen each other for some time after Anthony's health condition prevented him from making the annual trip to Brooklyn to see Patrick.  
"We went to dinner with Patrick and his brother and when Patrick saw his brother coming towards us, he got so excited and kept saying, 'That's my brother,'" said Daniels, a DSP at the residence. "Working with the people we support day-to-day and seeing them outside of their comfort zone and really enjoying it was so fulfilling for me, I would do this a million times over again."  
The group stayed at an Airbnb and in addition to the family visits, packed their week with fun sightseeing activities like visiting Busch Gardens and SeaWorld, exploring St. Petersburg, and going fishing – an activity that Lassalle got to check off his must-do list.  
"The trip was an amazing example that showed what YAI's core value is and how it's all about helping the people we support live their lives to the fullest," said Wilson.