Share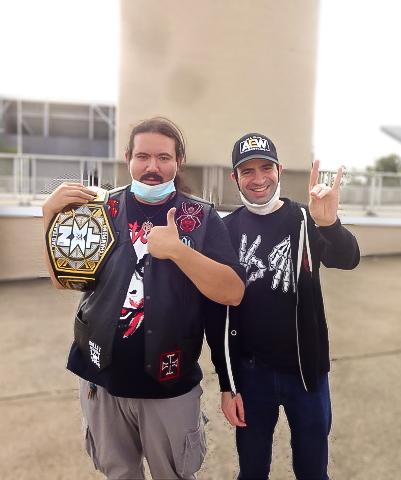 When Luis Morgado first joined YAI's Hankering for More socialization program in 2015, he couldn't have known that he was about to meet someone who could actually match his level of pro wrestling knowledge and enthusiasm. But as soon as he saw Richard Cubero wearing a Jeff Hardy t-shirt, the two became fast friends.
Hankering for More empowers its participants to work on their social skills, build connections, and learn how to sustain friendships outside of the program, which Morgado and Cubero have been doing for the past six years. A few weeks ago, the two organized their own trip to the All-Elite Wrestling (AEW) show in Flushing, Queens.
"Wrestling is like a soap opera—there are storylines behind certain matches. It could be between the wrestlers or people related to them. It's all very interesting," Morgado explained.
Cubero agreed, adding the AEW show was "very cool," especially since the duo haven't been able to attend a wrestling event together since 2019.
Apart from wrestling, the friends have enjoyed many outings with Hankering for More, including miniature golf and other sporting events.