Share
On December 23, staff at YAI's Zerega Day Habilitation Program in the Bronx brought Hogwarts to life for a Harry Potter-themed party that took over the entire day hab.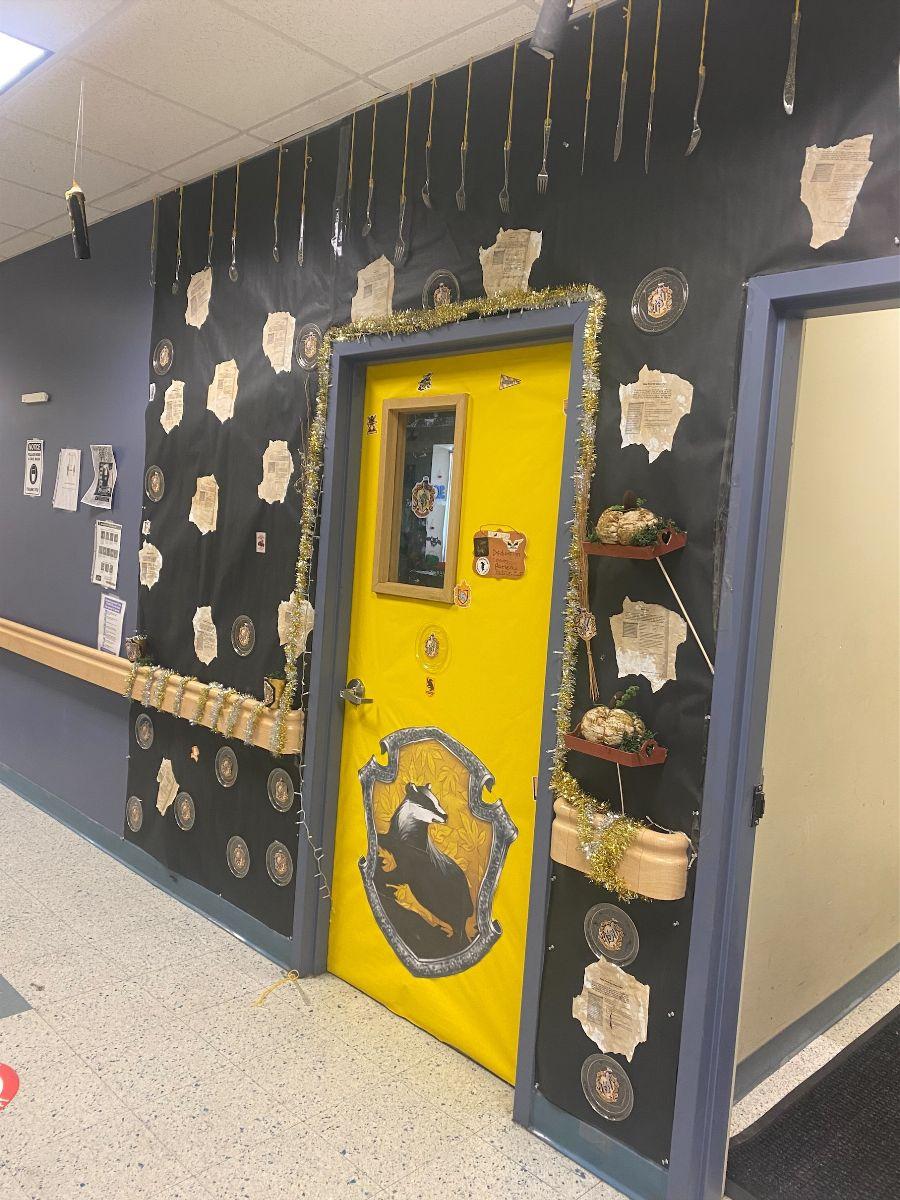 "It started two years ago, before COVID. We were planning to do something festive and fantasy-themed, beyond the regular winter wonderland," explained Lantz Brewington, Direct Support Professional (DSP). "So we voted, and everyone wanted to do this."  
Zerega's total transformation took lots of planning, and no detail was overlooked. Day hab participants chose which Hogwarts house they belonged to, and staff gave them corresponding ID cards. Everyone also got their own wand, decorated their own cupcakes, and brewed their own potions. The day also included a feast, complete with the staff's own take on butterbeer—a mix of root beer and cream soda, topped with whipped cream.  
For DSP Martina Santana, there was no question that Zerega had to do something big. "This was important because we always make a magical moment for Christmas," she said. "It was a way to say, 'hey guys, we didn't forget about you.'" 
The elaborate decorations were all based on descriptions from the books, and people we support spent two weeks watching all the Harry Potter movies leading up to the festivities.  
"There are four of us that are major, major Harry Potter fans," Santana said. "It was a lot of fun and it just made us all feel good."