Share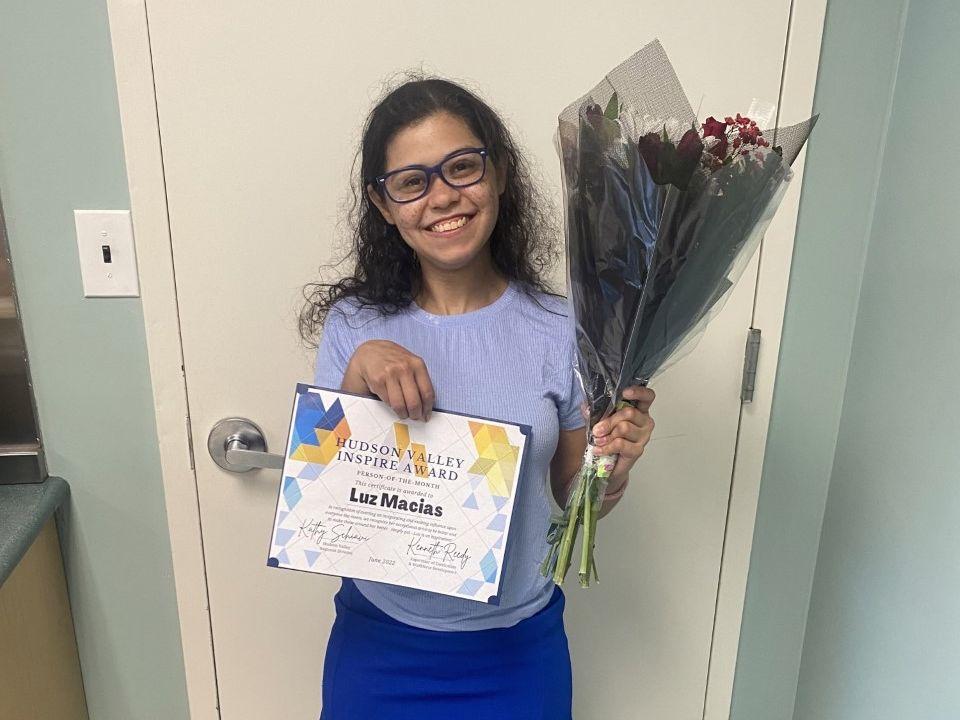 With all of the challenges that the I/DD field has faced over the past several years, staff in the Hudson Valley realized the one thing that hasn't changed is how they are inspired by the people they support every day. That's what led the region to create the Inspire awards.
"The award is to be given to someone who inspires us to do better and to be better," said Ken Reedy, Supervisor of Curriculum & Workforce Development in the Hudson Valley. "It's less about achievements or accomplishments and more about those who inspire us."
Luz Macias is the first recipient of the award. She receives services at Tarrytown Day Hab and recently launched her Etsy store that sells her jewelry line, Beautiful Lights. Staff at Tarrytown helped Macias learn the entrepreneurial skills she needed to run her own business.
"We decided that we should not only recognize those inspiring us, but celebrate them," said Kathy Schiavi, Regional Director. "The celebration was meaningful to not only Luz but to the entire Hudson Valley leadership team, as it brought us back to the core of why we do what we do."
The award ceremony this month featured staff, including Reedy, speaking about Luz and her accomplishments and a video message from Katie McGee, a TV host, who earlier this year virtually met with Tarrytown Day Hab attendees to share some media tips, such as camera techniques when shooting videos.
"Just being able to work with Luz has been so incredible," said Reedy. "I never thought we would be teaching entrepreneurship to people with disabilities and Luz has such a drive to do better and keep moving forward. She motivates her staff and peers."