Share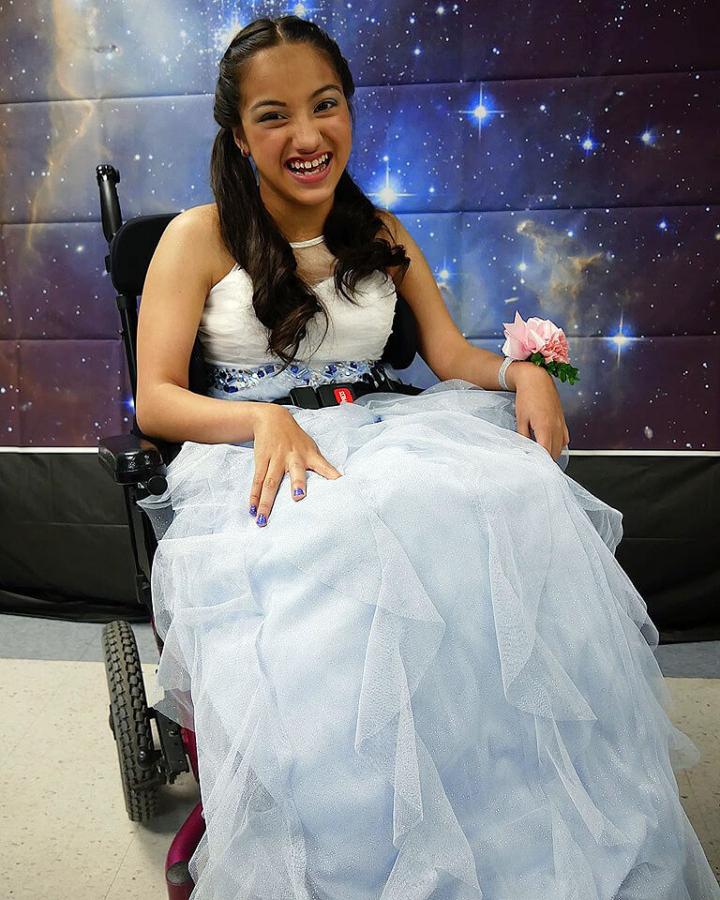 On June 20, YAI Network's International Academy of Hope (iHOPE) hosted its fifth annual prom. Open to all iHOPE students over age 12, the prom gave attendees the chance to be part of a celebration often seen as rite of passage to schools across the country.
"We wanted to make our students feel like they can have the same high school experience and be part of the community in the way that other high school students do," said Mayra Diaz, iHOPE's Associate Program Director.
At the galaxy-themed event, each attendee's entrance was announced with a song of their choice. Throughout the evening, Amy Ruth's restaurant served delicious Southern-style bites while a DJ delivered songs from a playlist created by iHOPE students. Adapted games and a photobooth made the night especially memorable for promgoers.
Additionally, the students — all of whom use wheelchairs and do not communicate with words — were given iPads and other supports to help them dance and socialize with their peers.
"It was so much fun," Diaz said. "Students received walkers so they had more freedom to dance and all the occupational therapists were there to keep spirits high and make sure that everyone felt great throughout the event."
But for many, one of the most exciting experiences was the preparation for the prom itself.
"During the day, the students were so excited to get dressed up and have their hair, nails, and makeup done," Diaz said. "No one was left out. If a student didn't have the means to get their own suit or dress for the prom, they could choose from some of beautiful dresses and suits that were donated."
While the students enjoyed a carefree evening, Diaz said that for many of their parents, it was especially profound.
"It's really emotional for them," she said. "Many of our students have had these brain-based disabilities since birth, so many parents believed their children would never experience a school dance. But when they saw their child come through those doors, there wasn't a dry eye in the room."