Share
Early childhood educators from around the globe visited YAI's affiliate school Manhattan Star Academy (MSA) last week as part of YAI's partnership with the Department of State. 
The group of 15 participated in the U.S. Department of State's International Visitor Leadership Program, which provides emerging foreign leaders experiences in a variety of fields so they can cultivate lasting relationships in the country.  
The educators, who had a strong tie to the disability community, came from across the globe and included representatives from Albania, Botswana, Burkina Faso, Ghana, Jordan, Hong Kong, Namibia, Sierra Leone, and Sri Lanka, among others. MSA staff at the Lower School gave a tour of the school and introduced them to its teaching methodology for children with intellectual and developmental disabilities (I/DD). The school provided the group insight into all the supports students receive and how they work with families to ensure continued success outside the classroom settings.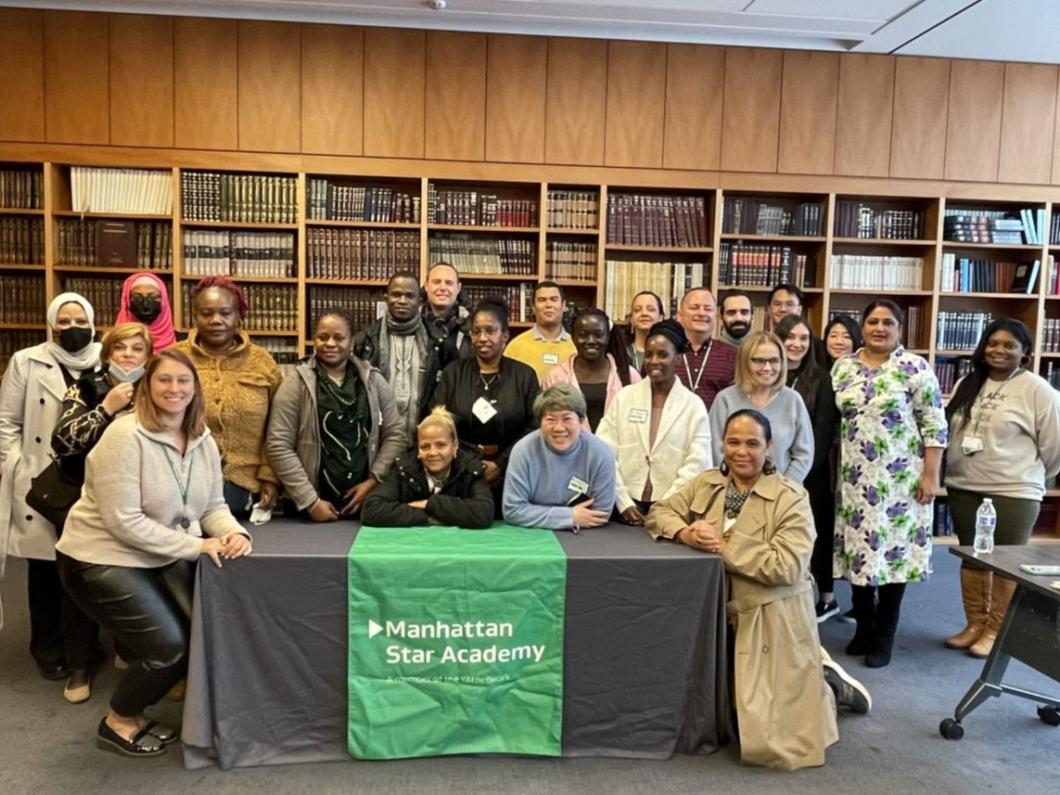 "It was nice to collaborate with the international educators and see how instruction and inclusivity in their countries were different than ours," said Kevin McManaway, Director of the Lower School at MSA. "We also found that we had common struggles about how the government was not meeting the needs of children with disabilities."  
"The group was very interested in the highly individualized learning plans at MSA," Johanna Berglein, Manager of International Affairs at YAI. "Inclusive education is a global objective, the challenge is to ensure each child receives needed individualized support, otherwise the system breaks down."  
"With our wide range of wonderful field professionals, YAI can really help when policy hits the ground," added Berglein. "It's something that we have been doing in our international work over the past few years. Hosting international groups allows us to build new connections and bring advocates, policymakers, and field professionals together to learn from each other and explore opportunities for global partnerships."
Leaders at MSA hope to foster the international relationships they developed, and be a resource for a person-centered teaching approach.