Share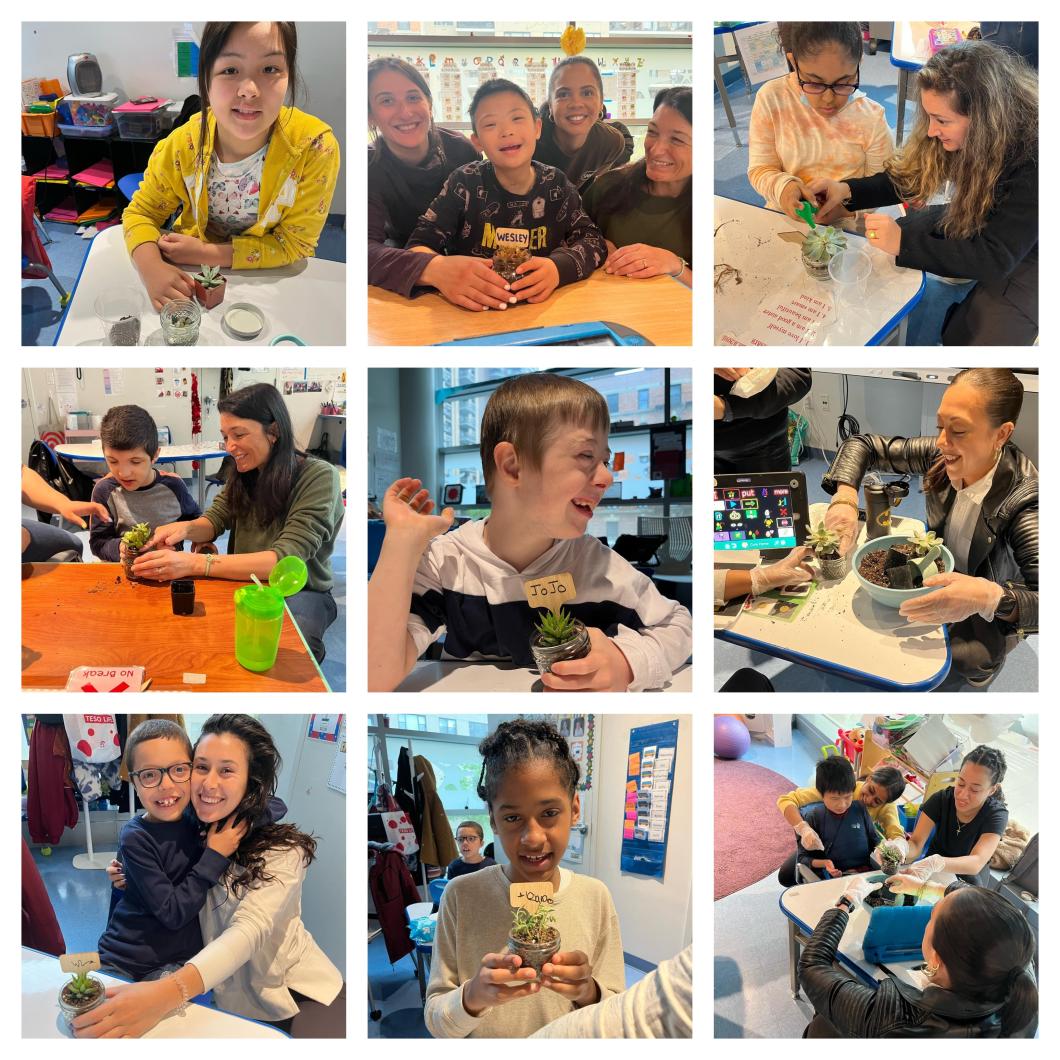 Manhattan Star Academy (MSA) students recently celebrated Earth Day with volunteers from Sabon, who provided gardening materials and helped classes plant their own succulents in a recycled jar.  
Sabon, a bath and body care company, is YAI's newest corporate partner and worked with staff and students at MSA to bring nature into the classrooms. Every class participated in the activity at the Upper School and students learned how to take care of their plants.  
"We are so excited to build and foster this partnership with Sabon," said Stephanie Ferreira, Director of the Upper School. "They are so passionate about the work that they do and were so excited to share that with our students."
The success of the volunteer activity led to a second visit by Sabon last week where they helped the school plant an indoor garden. Twelve students from MSA's transition internship program participated in the event and planted mint, basil, and tomatoes with volunteers. They hope to maintain the garden throughout the year and use the herbs and vegetables during a cooking activity the school is planning with Sabon.  
"I think it was an eye-opening experience for the volunteers to see the abilities of our students," said Rosa Ramos, Education Curriculum Coordinator. "Our students can achieve so much, and it was experienced, felt, and witnessed during their visit."