Share
As we checked in for a flight to Las Vegas, I was pretty nervous. I was worried about take my first plane trip without my family.
After takeoff, the ride was OK. I cracked up watching classic episodes of "Beavis and Butt Head" and to the 80's metal station on satellite radio.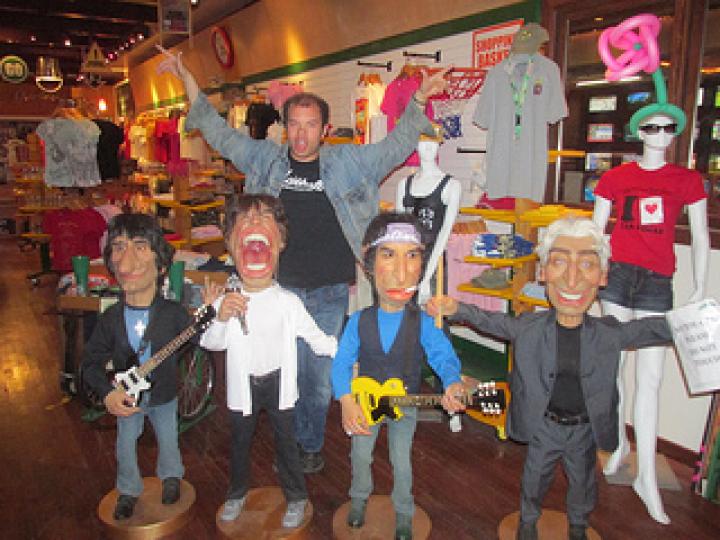 I was happy with our first day in Vegas. I enjoyed eating at the Burger Joint, but wasn't thrilled about seeing the celebrity impersonators posing along the strip. I was a little bummed that we didn't get here a few days earlier because that's when Bon Jovi played at the MGM Grand Arena.
The best part of our trip was going to the Rocking Religion Shop at a strip mall . . . even though tragically the guitar (white marble, courtesy of Fender) on the wall wasn't for sale. Yngwie Malmsteen uses that type of guitar. He's from Sweden.
I was scared as "Living Heck" when we went up the Eiffel Tower. DeSean, one oft he staff who traveled with us, tried to help me calm down, by telling me to breathe in through my nose and out through my mouth. At the top of the tower, I was shaking and sweating so much I may have lost a couple of pounds. Although I was scared, I was happy to face my fears. I want to thank the staff for helping me do that. I can't wait to tell my family about it.
After about five minutes, DeSean and I went down stairs and across the street where we watched a water works show in front of the Bellagio Hotel. The show was wonderful.
My favorite meal of the trip was at a Chinese restaurant, Fortunes. I had the orange chicken with white rice and root beer to drink. We also went to the Hard Rock Cafe on our final night before heading to New York City.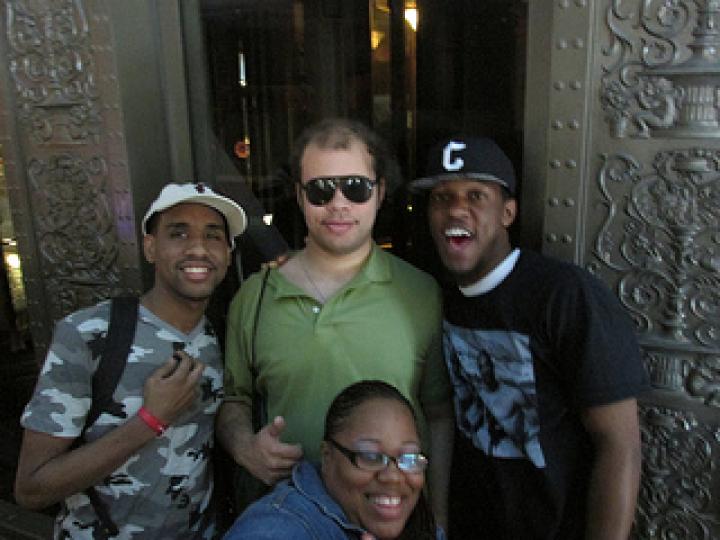 I enjoyed showing off my moves at the pool to all the ladies, while the song Billie Jean was playing.
I had a little bit of insomnia on our last night in Vegas and I didn't get much sleep. I think I couldn't sleep because I was a little excited to see my parents for the first time in almost a week. This will be my second experience on a plane without my family. I am very happy to be going home. The trip overall was an adventure of a lifetime. The staff were excellent to me. My fellow travelers were good; my favorites were Jean-Michael and Christopher S. I would think about doing this again.
This trip is about the best trip I have ever had in my life.