Share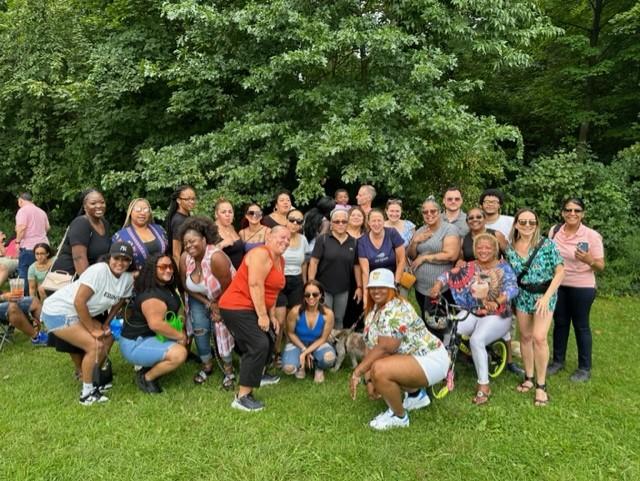 Premier HealthCare staff got a chance to mingle outside the workplace during a staff picnic held at Pelham Bay Park in the Bronx on August 26.
Eighty staff members and their families gathered at the park for a fun-filled day of good food, company, and games.
"It was our way of showing the staff that we appreciate them and all that they do, especially during the last three challenging years dealing with COVID-19," said Marie Fonseca, Director of Clinical Operations at Premier. "One of the great things about the day was seeing the team come together and celebrate each other."
The group brought delicious homemade dishes such as pernil, Spanish rice, baked ziti, BBQ chicken, sliders, and more. The afternoon of fun included dancing, and games like dominoes, hula hoop, football, and Uno.
"I loved meeting family members of those I work with as well as putting a face to the name of someone you've only spoken to on the phone or via email," said Jacky Chapa, an Occupational Therapist at Premier. "It was also nice to see some of my co-workers let loose to the Cha Cha Slide, and I can't wait until next year."
Others who attended agreed.
"We danced to the latest music trends and that was actually my favorite part because almost everyone participated, even the kids," said Paola Jean, a Charge License Practical Nurse. "Watching everyone's interaction with no conflict just pure fun and enjoyment was a great experience."