Share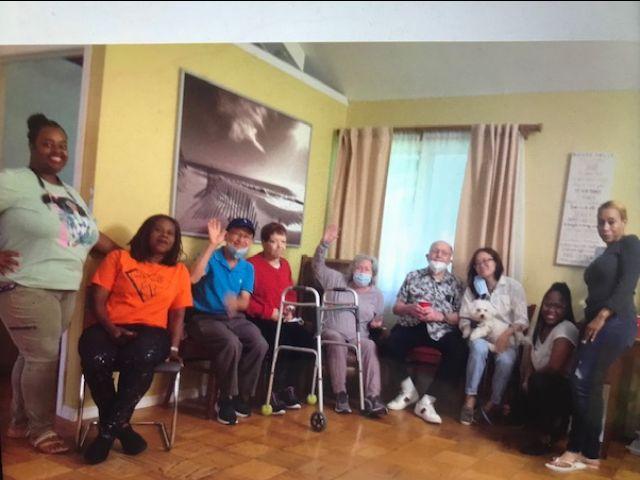 Barbara Steckel, 71, has been a resident at a YAI residence in Hudson Valley for 15 years. Like many people we support, Steckel has grown attached to the staff at the home who have taken care of her and her housemates over the years. That's why it's not surprising that when they leave, she wonders why and if they will ever come back.
After hearing this, Pratistha Lucksom, a Supervisor at the residence, knew she had to do something to show Steckel and the others that even when staff leave, YAI residents still matter. Lucksom hosted a reunion and invited former staff to come and surprise the residents last month.
"Since this was the first time we were doing this and we didn't know if staff would show up, we didn't tell Barbara," Lucksom said.
But former staff were thrilled to return for the day and a group of seven showed up. Steckel, along with her housemates, were just as ecstatic to see familiar faces. They enjoyed a Saturday afternoon of good food and catching up with each other.
"Current staff were so happy to see their past co-workers and I was equally excited to know how well they were doing in their new jobs," said Lucksom. "It was a fantastic reunion and it just makes us realize that we don't know the value of a moment until it becomes a memory."